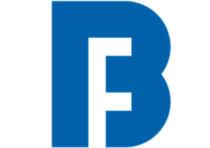 Here at BS Fixings, safety is our number one priority and we want to make sure that our customers can use our products with confidence. Improved levels of safety can often compromise efficiency; this seems to be definitely a fair trade to avoid accident and injury but don't you want the best of both worlds?
In order for it to work effectively and efficiently in the many hundreds of roles and applications it is used for, stainless steel banding has to be strong and of consistent width right the way along its length. These combined needs for strength and slim, consistent width mean that, during fabrication, a sharp burr is left along the edge of the banding.
A clear threat to safety is represented here and the only way to avoid injury is to wear thick, heavy protective gloves which are of course going to get in your way and hinder the speed at which you can work successfully and safely. This problem can be avoided completely, however, by purchasing stainless steel banding from the Bandfix family of products, created by our parent company BS Stainless. Over many years, BS Stainless has continually invested in the fixing method, producing results at highly-professional and influential standards.
Bandfix is a complete, comprehensive selection of stainless steel banding products, from the banding itself to the various tools and accessories needed for its successful and efficient installation. The products are used everywhere from major engineering projects all over the world both on and offshore to sign fixing for councils and contract firms. Bandfix stainless steel banding is the product of choice when it comes to cost-effectiveness, safety and pure professional quality.
Stainless steel banding can facilitate hundreds of different projects and you can get all the information you need directly from our trained advisers simply by getting in touch. To find out everything you need to know about this innovative family of products and to minimise hassle and waste while maximising safety and efficiency, choose Bandfix every time.