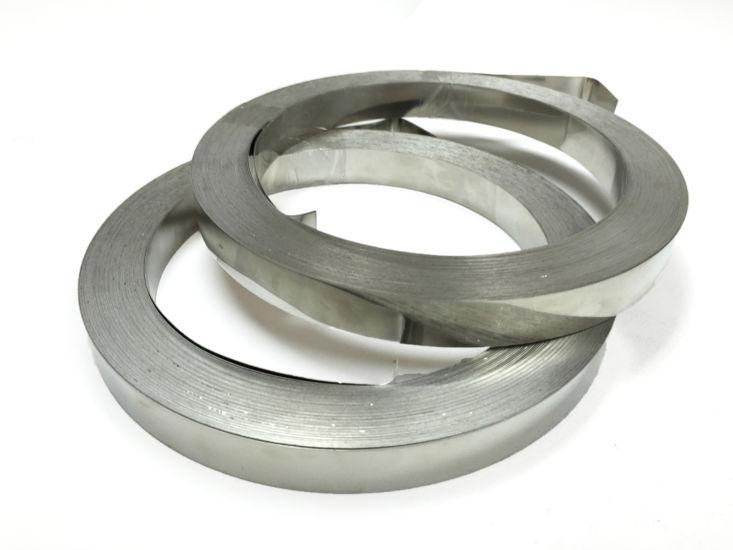 Safety at work is obviously of crucial importance and, here at BS Fixings, we are constantly working to improve our products to make them safer to use. One such product, or rather family of products, is Bandfix, a versatile, cost-effective and comprehensive stainless steel banding system.
To work effectively across the many different and varied applications it is used for, stainless steel banding must be strong and of a consistent width all the way along its length. When manufacturing the product to these tolerances, the banding is left with a sharp edge, commonly known as a 'burr'.
The sharp burr is obviously a safety risk and, with traditional banding, gloves must be worn to protect the hands from being injured. An obvious problem with wearing protective gloves is that they inhibit free movement of the hands, reducing efficiency during usage. Bandfix stainless steel banding has been through a deburring, edge dressing process, solving the problem at a stroke. Further enhancing the safety credentials of Bandfix is our packing method, which utilises strong boxes fitted with easy-carry handles.
Bandfix is a complete, comprehensive selection of stainless steel banding products, from the banding itself to the various tools and accessories needed for its successful and efficient installation. The products are used everywhere from major engineering projects all over the world both on and offshore to sign fixing for councils and contract firms. Bandfix stainless steel banding is the product of choice when it comes to cost-effectiveness, safety and pure professional quality.
For more information about our super-safe stainless steel banding system, check out the product page. Also, find out more about the different banding tools available from BS Fixings in our latest blog article.