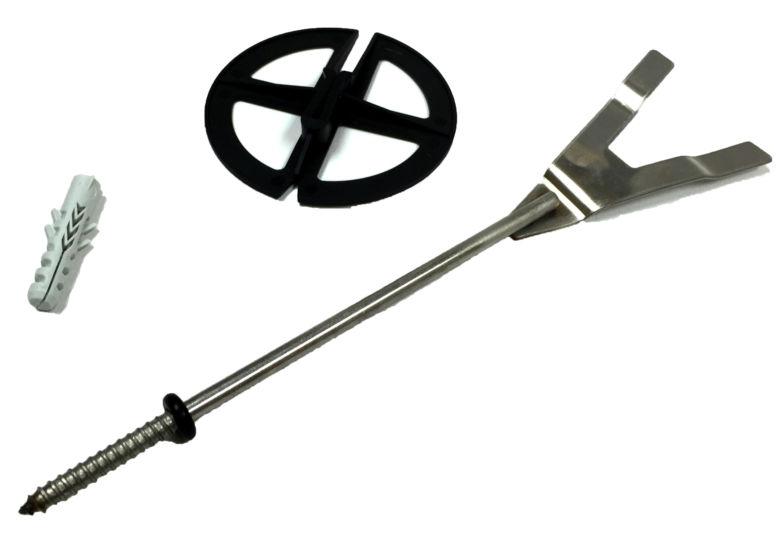 BS Fixings work with carefully-selected partner companies to bring you the ultimate collection of stainless steel fixings and fastenings. Before we bring products from these companies to you, our customers, we carry out thorough research and product testing to ensure that you receive the high level of quality you have come to expect from BS Fixings. One of these companies is Bluebird Fixings, which produces a range of products from wire balloons to fence brackets.
Bluebird Fixings was established back in 1988 and originally sold just one product: the stainless steel cavity wall tie. This product was so successful that it is still a bestseller to this day and BS Fixings are proud to supply it to our customers.
Cavity wall ties from Bluebird Fixings are designed to facilitate the formation of internal or external leaves to single skin buildings. Extremely versatile, they can be used successfully on all kinds of buildings, including brick. stone block and timber-framed. No special tools or skills are required to install the component, a process that is quick, simple and highly-effective.
Austenitic stainless steel (which meets the BS 1449 pt.2 standard) is used to manufacture cavity wall ties from Bluebird Fixings. This robust and reliable material ensures that the finished result will last for many years to come. For your convenience, all necessary plugs and insulation retaining clips are included with each box of 10 ties.
Check the product page for more information and, for a guide on how to correctly use the cavity wall tie, check this week's blog article on our website.