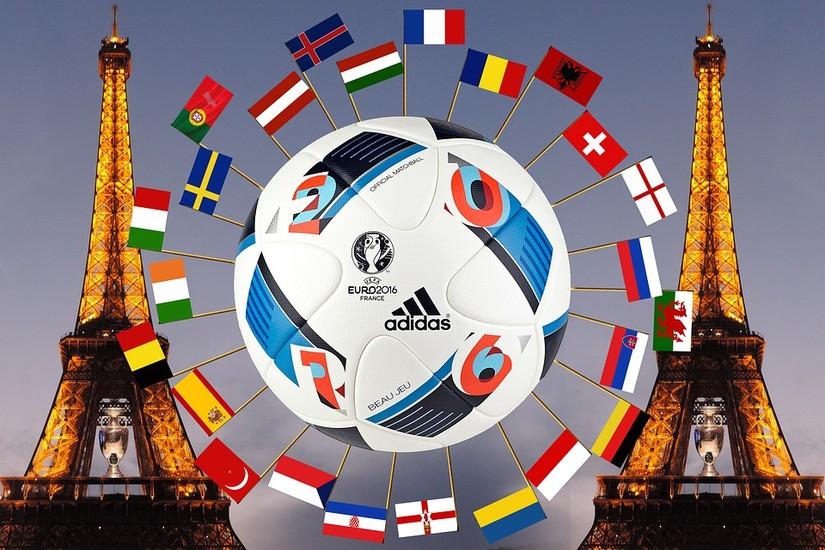 It's set to excite, dismay, unite and divide a nation, a continent - and quite possibly your sofa at home too… Yes it's that time again, the UEFA European Championship. Better known as Euro 2016, this year's tournament is gearing up to be one of the most thrilling in years and everyone in England could do with a win to lift our spirits after the soaking summer! Here's the lowdown on Euro 2016, by numbers:
Hosting the tournament is a great honour and stimulates the economy by bringing jobs and boosting tourism. This time, 4 countries bid to be host -Italy, Turkey, France and Sweden/Norway (as a joint bid). France was bestowed the honour way back in May 2010 so has been waiting a long time for the day to finally come around - no doubt there will be much celebrating in the way that only the French can!

This is the 15th edition of the UEFA Cup - and it's still just as popular as ever

Spain will be defending their title at the tournament; they have won the final 2 consecutive times and nobody wants them to get the magic hattrick...

The 16- team format of the championship has not been changed since Euro 1996 but due to political changes it has grown to accommodate 24 participating countries

The 24 teams are divided into 6 groups of four to begin the preliminary stages of the game - qualifying matches and a later knockout stage will determine who goes forward

Any diehard fan wanting to see every game will have to be prepared for some travelling; France is hosting the matches in 10 stadia in different cities around the country. It will be the 3rd time that France has hosted - once in 1984 and of course the inaugural 1960 tournament

France itself last took home the glory at Euro 2000, after not having tasted victory since Euro 1984
Many aspects of the tournament will be facilitated (as usual in a quiet, unobtrusive yet highly-functional way) by stainless steel, from the stadia themselves to the transport that gets the athletes and supporters to where they need to be. Many of these products with be from the BS Family too, as we ship quality, professionalism and peace-of-mind all over the world.
Come on lads… you can do it….