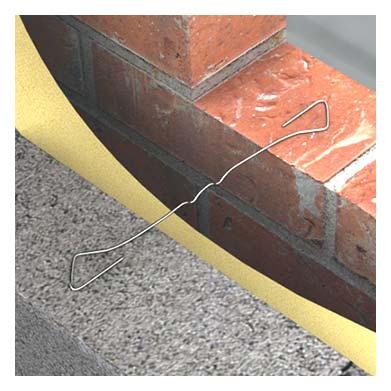 The BS Fixings product range is always expanding in order to give you, our valued customers, the widest possible choice when it comes to stainless steel fixings and fastenings.
The latest products to join our portfolio are a select range of wall ties to suit different applications.
Sold in boxes of 250 ties, the Light Duty Housing ties feature MultiDrip technology to ensure water is prevented from travelling across the cavity and causing damage.
These ties can be installed either way up.
Designed specifically for use in timber frame buildings, this tie can be used in cavity walls of buildings up to four storeys in height, easily accommodating vertical movement and delivering structural integrity.
Used to join new walls to existing masonry, the ties included in this comprehensive kit are suitable for both internal and external block and brick walls up to eight storeys.
As well as the stainless steel ties, the kit also includes the necessary plugs, coach screws and washers.
Our standard option is sold in boxes of 250 ties and also makes use of the intelligent MultiDrip feature.
As with all of these products, rigorous testing has been carried out to ensure they met all relevant health, safety and quality standards.