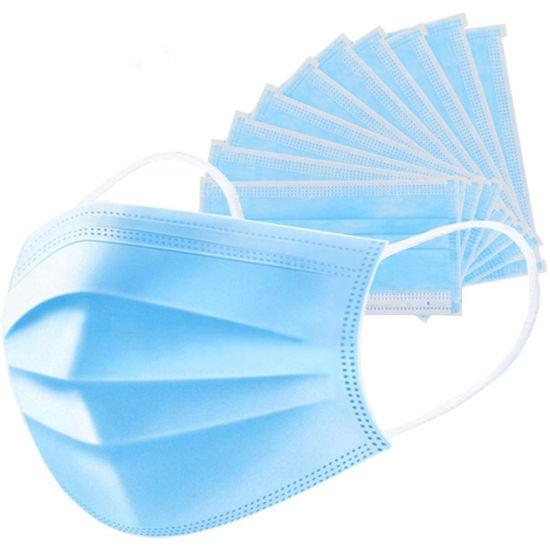 On 24th July 2020, in response to the deepening COVID-19 crisis, the UK government made the wearing of face coverings mandatory in enclosed places. BS Fixings proudly supply a range of face masks that will help prevent the spread of COVID-19. As with every product from our extensive portfolio, you're guaranteed the highest quality teamed with the most competitive price.
Sold in convenient, cost-effective packs of 10, these disposable face coverings are made using three separate layers of non-woven polypropylene material and measure a generous 17.5cm x 9.5cm when unfolded, making them perfect for any size of face. The non-medical masks are especially lightweight and breathable, equipped with ear loops to ensure easy donning and a snug, comfortable fit. Each mask is rated to reliably deliver 95% bacteria-filtration efficiency.
Though disposable face masks may be convenient, they are not particularly kind to the environment. The solution comes in the form of reusable face masks. Sold individually, BS Fixings' reusable face masks are made from 100% pure cotton. This cotton has been imbued with anti-bacterial properties to further improve hygiene, which remains effective for up to 50 washes. And adjustable ear loops ensure a perfect fit every time!
Available in black or white and sold in packs of 5, our reusable face masks feature fixed ear loops. Also with antibacterial properties (effective for up to 20 washes), the multipack of masks starts at just £17.00 exc. VAT.
Find out more about our range of face masks on the BS Fixings website. Stay safe!