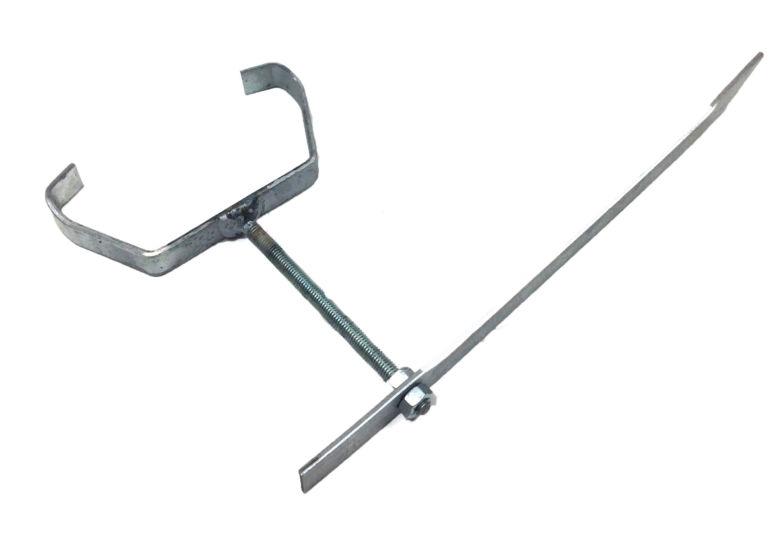 Being stuck at home on lockdown can certainly be frustrating. As there is nothing anyone can do about the situation, the best and indeed only way to get through it is to find positive, constructive ways to fill our time.
If we are going to be tied to our homes, then it's an ideal time for a few home improvements that we might otherwise have neglected. A good place to start is at the top: it's time to go up on the roof!
The roof is a structure's first line of defence against the elements, allowing water to drain safely away. This is only the beginning of the story: the water has to go somewhere after streaming down your roof tiles and that place is the gutter. A gutter that isn't working optimally is going to cause you all kinds of problems but here at BS Fixings we stock two products that will save you time, money and a lot of frustration.
Gutters work by the power of gravity alone and this means that there must be a small but steady tilt running along the gutter's entire length to avoid pooling: rise and fall brackets (sometimes referred to as drive-in brackets or simply gutter brackets) provide the solution.
Rise and fall brackets from BS Fixings are made using high-quality galvanised steel and are designed to fit standard square or round gutters. Sold individually, each bracket is supplied complete with the drive-in spike necessary to hold it firmly in place.
Manufactured by our trusted partner company Bluebird Fixings, this innovative product is designed to keep gutters clear of all debris, allowing water to flow freely and be directed to an appropriate downspout. Each guard measures 1.2 metres in length and is made using square steel mesh: the product is quick and simple to install and offers lasting protection.
So, what are you waiting for? Get guttering! Stay in touch with what's going on at BS Fixings by subscribing to our newsletter.