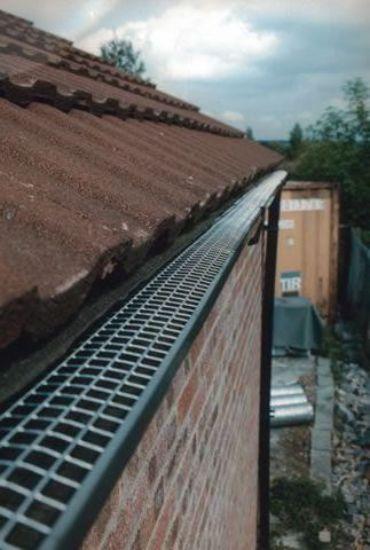 Gutters are an essential yet often-neglected structural feature. Though summer is on the way, anyone who has experienced the weather in the UK is well aware that the supposedly-sunny season will probably bring many rainy days! That's why it's the perfect time to install EasyFix gutter guard, manufactured by Bluebird Fixings and proudly brought to you by BS Fixings.
So, what are the issues that a blocked gutter can cause? Here are just some of them...
Rotting soffits and fascias. Water from overflowing gutters causes rotting of these structural components. The weight of the liquid can also cause them to collapse
Moss and algae. The organic matter present in gutter water provides the perfect environment for unsightly and unhealthy moss and algae to grow
Pests. Puddles of standing, stagnant water will attract all sorts of pests from flies to rodents
Leaks. Water may leak into the property, damaging surfaces, timber, masonry and personal effects
Slip hazards. Water that overflows onto a walking surface may collect, posing a slipping hazard
Floods. Pooled water that runs off from a clogged gutter is the leading cause of floods in cellars and basements, a particular problem if the underground area in question has been converted into living space
The solution to all of these problems is provided by EasyFix, a robust mesh that fits easily onto standard gutters and prevents debris from entering. Sold in packs of 10 guards, EasyFix represents the safest, most efficient and most cost-effective solution to the problem of blocked gutters.
Find out more about EasyFix on the product page and, for expert advice, get in touch with our team.