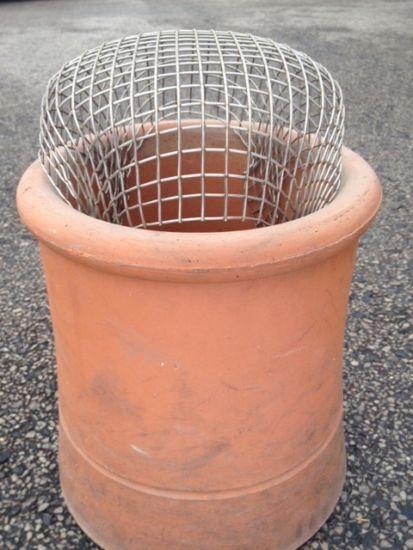 As summer approaches, it's the perfect time to get working on a bit of DIY. In this week's news and blog articles, we're going up on the roof with our trusted partner company Bluebird Fixings, bringing you information about two revolutionary products designed to protect your property for years to come.
Humans aren't the only ones who enjoy the summer months: our feathered friends are having a great time too. While birds undeniably make the world a better place, the same can't be said when it comes to protecting properties! Birds nesting in chimneys is a common issue that, as well as causing structural damage, can be dangerous: a nest can prevent carbon monoxide from escaping, leading to an unhealthy and even fatal buildup of the deadly gas inside a property.
The solution is simple and involves minimal financial outlay and disruption. Galvanised wire balloons, manufactured by Bluebird Fixings and proudly supplied by us here at BS Fixings, are a low-cost, versatile and easy-to-install method of preventing birds from nesting in chimneys. They are made using malleable yet extremely robust galvanised wire and can be quickly fitted into any size of chimney without the need for special tools or skills.
As well as protecting chimneys, galvanised wire balloons are also ideal for protecting gutters and downspouts from debris that could otherwise cause blockages. For information about another Bluebird Fixings product designed to protect gutters, check out this week's blog article.
If you have any questions about galvanised wire balloons, feel free to contact our expert technical team. Check out details and size options on the product page. Have a good summer!