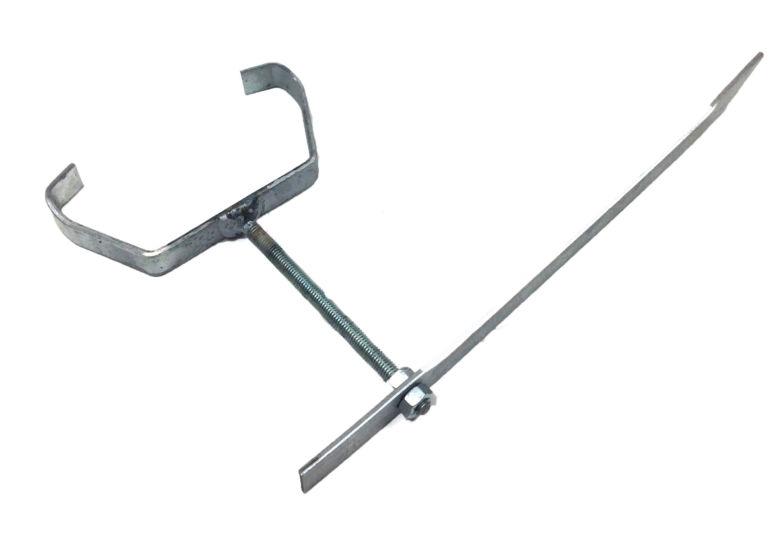 There has been lots of sunshine in the UK recently but anyone who has experienced a British summer before knows that there is certain to be plenty of rain on the way too! If the gutters on your property aren't in tip-top condition, you could be facing expensive and time-consuming repair work so it's the perfect time to get busy with some gutter DIY.
Bluebird Fixings is one of our trusted partner companies here at BS Stainless and they supply two products designed to help you create perfectly-functioning gutter systems. One of these products is Rise and Fall Brackets, which are used to make the drainage process as efficient as possible.
Rise and Fall Brackets from Bluebird Fixings are designed to ensure that there is a continuous tilt right along the length of the gutter. The force of gravity then takes over, allowing water to continue flowing in the right direction towards an appropriate outlet for disposal.
Installing rise and fall brackets is relatively simple though it is essential to ensure that the resulting tilt achieved is continuous as, if not properly measured, the tile will allow water to pool in a single area: using a spirit level is the best method. Once in place, the brackets allow for square or round gutter piping to be quickly and securely fitted into them.
Only the best steel is used to create rise and fall brackets, delivering reliable and consistent strength, durability and corrosion resistance. The stakes required for installation are included with each purchase with our compliments.
Order now: check out the product page for our latest, most-competitive price.