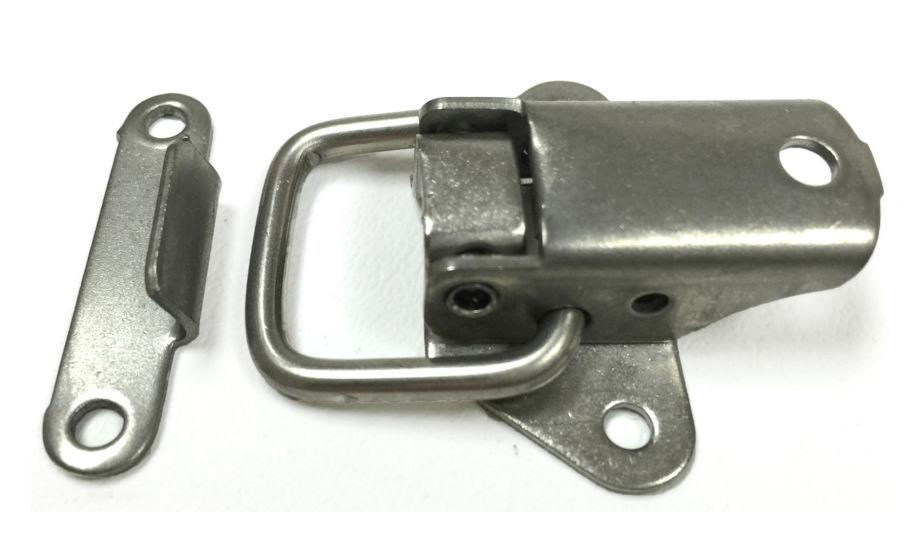 You can use our powerful search facility to locate exactly what you want or can also easily click through to browse the relevant sections whether using a desktop or mobile device. We also provide a section for special offers, one for the newest additions to our collection and the 'Featured Products' section, which collates some of our most popular and innovative stainless steel items. Have you checked out these sections recently?
We are currently showcasing:
Galvanised Tying Wire - With a mass of potential applications, galvanised wire from BS fixings is as versatile as it is flexible. A major use of this durable product is for the robust securing of insulation and reinforcement bars in construction projects though it is equally effective when used for cables, mesh fencing, hangers and general garden/outdoor work. Galvanised lacing wire is supplied by BS Fixings as 0.5 kilo coils and a choice of three widths - 0.7mm, 0.9mm and 1.2mm - is available.

Stainless Steel Nails - Industry-standard, this stainless steel annular ring shank nails offer professional performance and are used primarily in the construction of timber-framed buildings. Our standard nails are made from Grade 304 stainless steel and can be delivered to your premises within 24 hours in 1kg, 5kg or 10kg bags.

Hex-Head Stainless Steel Bolts - Supplied in boxes of 100, these bolts are partially threaded and, formed from A2 grade stainless steel, show exceptional resistance to corrosion. This product is manufactured to the DIN 931 standard and is available from BS Fixings at an extremely competitive price.

Stainless Steel Toggles & Latches - Strength and security are guaranteed with our stainless steel toggles and latches, which can be used for any number of useful applications. The quick-release mechanism, easy installation and choice of material has made these toggles one of the most popular products at BS Fixings.
Need help, information or support choosing from our collection of stainless steel fastenings and fixings? Call the BS Fixings team today.