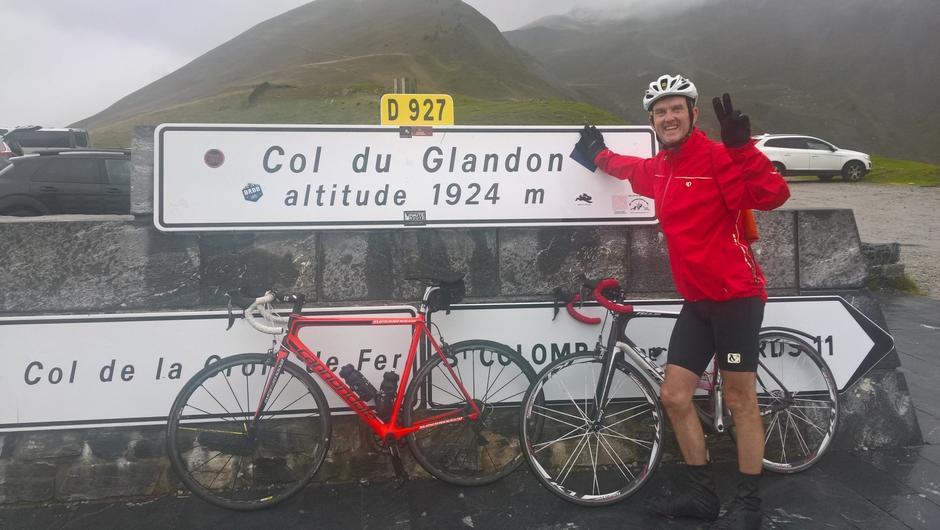 Ian Harling is the Works Manager at BS Fixings and he has just completed the cycle ride of a lifetime in support of Rosemere cancer Foundation and Blackburn youth Zone. He said it was the hardest cycle ride he has ever done and probably the hardest he will ever do. We here at BS Fixings would like to take this opportunity to congratulate him: well done, Ian!
Ian managed to complete every day of the ride, despite heavy rain and extreme temperatures ranging from two to 34 degrees (the latter left him 'burnt to a crisp but with nice tan lines'!) Each day brought its own challenges, including a total loss of feeling in his fingers, rain washing all the oil from his newly-serviced cycle and having to drink water from streams as there were no shops up in the French Alps.
Despite these discomforts, Ian was constantly spellbound by the majestic views; it was his first time in France and he had never seen anything like it before. There was also lots of fun to be had in the downhill parts of the route, which made all the uphill parts (often up to 2 hours in duration) worth it.
Ian got to meet lots of different people during the event, from professionals to cycling fanatics. He says that he learnt a lot about himself and his abilities, discovering just what is possible when you are hungry thirsty and tired too.
Though the cycle ride is now over and Ian is safely home, you can still sponsor him and his chosen charities, the Rosemere cancer Foundation and Blackburn youth Zone; sponsorship is through the Virgin Money donation site, which makes it easy to show your support.
Once again, we would like to congratulate Ian on his massive achievement and look forward to seeing what he does next. He says the ride was probably the hardest he will ever do but we believe he will up his game even further! Subscribe to our newsletter to be among the first to find out…