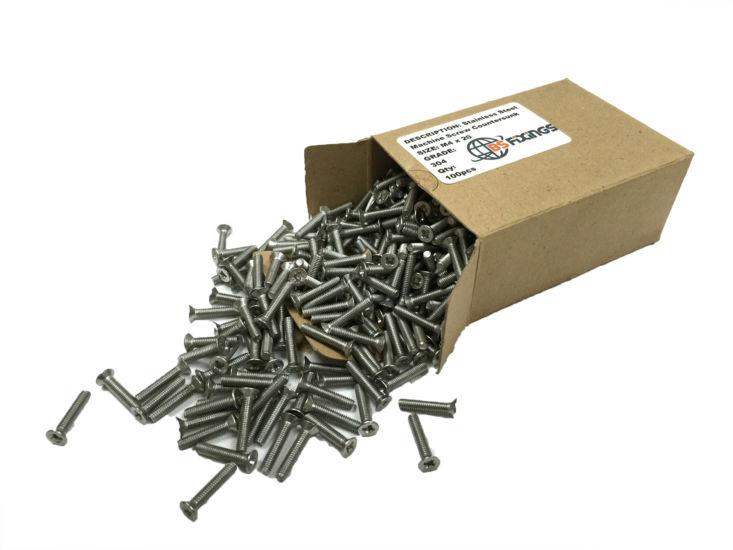 Among the most-requested items at BS Fixings are stainless steel screws and nails. It surprises us how often this fact surprises others as these items are present in incredible numbers all around us, all the time. Perhaps it is this very ubiquitousness that has made so many of us forget the humble fixings.
One thing is guaranteed though and that is that you WILL think about them at some point, and probably sooner than you think! We may not be so aware when we're surrounded by them but if our toolbox happens to run out of either then we notice it fast! We are excited to announce that BS Fixings feature in the current issue of Torque magazine, where we were proud to be named as one of the 12 'key suppliers' in the sector.
There's a lot more of a difference between screws and nails than what meets the eye. There's also lots of difference between individual screw types and, to the untrained eye, it can all start to seem a bit screwy!
Stainless steel screws are used to strongly resist against withdrawal force, the curving threads locking tightly into place. BS Fixings are proud to provide stainless steel self-tapping screws that number among the best available, supplied under strict accord with all relevant health, safety and quality regulations. Our screws are available to suit a range of applications and, complementing the range, a selection of washers are also available.
Designed to resist shear forces, stainless steel nails are incredibly versatile and are therefore used in a large and diverse range of applications. As with our stainless steel screws, we manufacture our ring shank nails to the highest possible quality standard and can produce any bespoke size and grade. Our standard nails, fabricated from durable and corrosion-resistant 304-grade stainless steel, are perfect for most timber applications and are sold in packs of 1, 5 or 10kg.
Please enjoy browsing our online shop and do not hesitate to contact our skilled team if you require information or advice about choosing exactly the right product for your intended purpose. Get it right first time with BS Fixings.