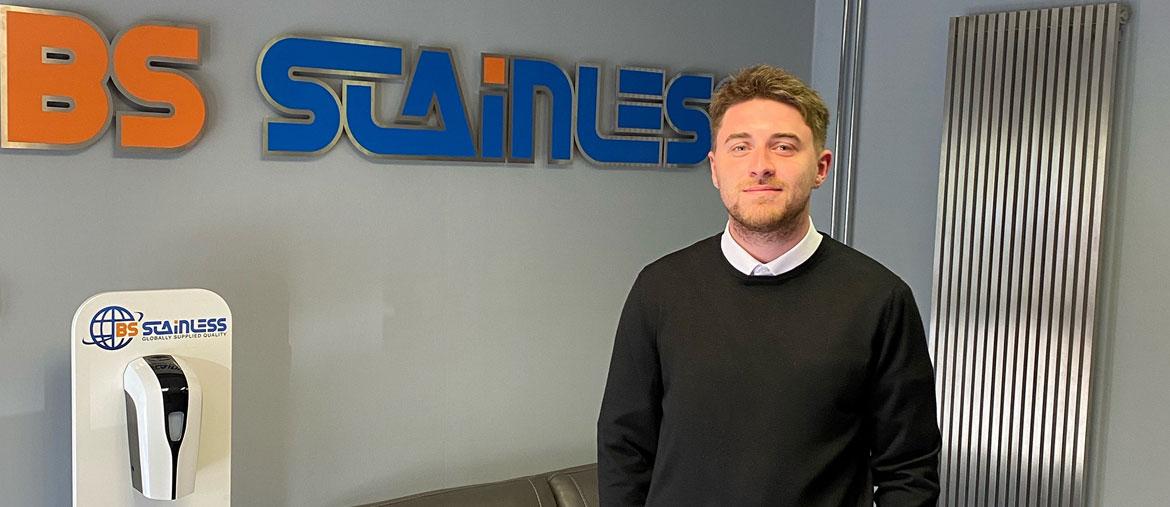 We are delighted to announce the appointment of Thomas Murray as our new Marketing Specialist.
We are all delighted to announce that Tom Murray has joined the growing team here at BS Fixings to focus on key development strategies, product marketing and the continued understanding and satisfaction of our customer's needs.
With his extensive knowledge, great experience, passion and skill in the business and marketing sector, Tom will help us here at BS Fixings to achieve our goal of building our brand image through new and refreshing marketing techniques. Tom will also use his experience in customer service to offer friendly advice to customers about the BS Fixings product range.
After graduating from Manchester Metropolitan University with a BA (Hons) in Business and Marketing, Tom has utilised his knowledge by working in various marketing roles gaining practical experience in many market sectors. Tom has gained skills in copywriting and PR, digital marketing and social media, and event planning for both digital and in-person events.
Hannah Shaw said "It is great news that Tom has decided to join us here at BS Fixings, he has just the skillset we need to continually drive the business forward and achieve our business goals. We are all excited about the months ahead as we continually strive to be the best in the business supplying existing and new customers with quality products at amazing prices".
Tom is joining BS Fixings at an exciting time as we continue to grow year on year and have plans for expanding in the near future. Tom's skillset in business, marketing, customer service and eCommerce will enable him to support our growth strategy and enhance our current achievements across the fixing and fastening industry.