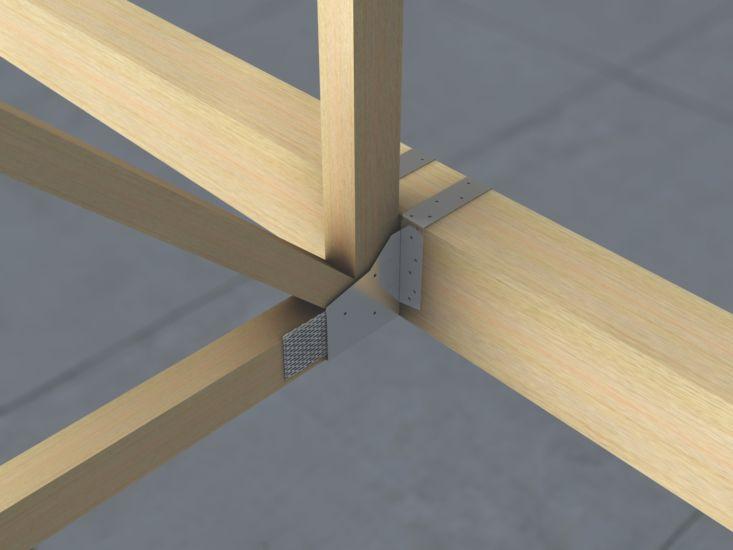 The team at BS Fixings is proud to announce that our product portfolio has once again been expanded, with the addition of a new range of timber hangers and related accessories. As always, you're guaranteed a quality product at a competitive price. Let's have a look what's in the new collection!
Timber to Timber Hangers: Short Leg, Standard and Long Leg
Our new joist hangers are made from strong, robust galvanised steel and feature increased hole centres, reducing structural tension and improving stability by spreading weight loads over a greater area. Quick and easy to install, the hangers can be used for a variety of applications, including supporting floor joists, underslung joints and trimming stairwells.
Short Leg: for light-duty applications
Standard: for light- to medium-duty applications
Long Leg: for medium- to heavy-duty applications
We also supply mini hangers, used for supporting trap hatches, in-fill timbers within roof spaces and other short span joists. This new range of timber to timber hangers is complemented by truss shoes and clips.
Girder Truss Shoe. This component is used to attach and support roof truss from girder truss. Made from strong galvanised steel just 1.2mm thick, the shoe is guaranteed to deliver increased qualified load performance.
Truss Clips. Providing positive resistance to the strong forces exerted by the wind, truss clips are used to attach rafters and trusses to wall plates. Skew nailing damage is avoided up to a safe working load of a massive 2.38kN or more.
For a step by step guide on how to use timber to timber hangers, check out this week's edition of the BS Fixings blog.
Although this is a brand new product range here at BS Fixings, it's already proving to be extremely popular among our customers. We'll soon be adding even more to the collection: if you want to be one of the first to know about new products, please subscribe to our VIP club. As well as product updates, how-to guides, company news and special features, you'll also receive exclusive special offers and discounts!