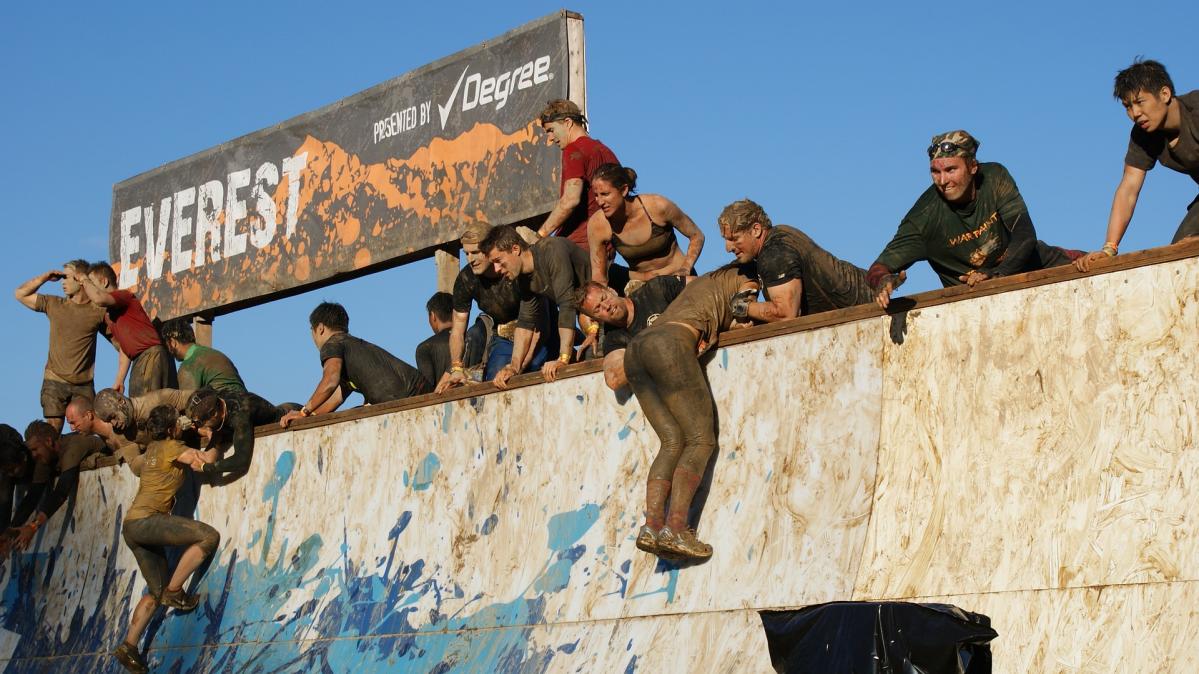 BS Fixings and BS Stainless all set for Tough Mudder challenge
The wait is nearly over for our fearless teams here at BS fixings and BS Stainless. The much-anticipated date for the Tough Mudder Challenge draws ever closer. This coming Saturday to be more precise! The date of the challenge is 31st July, and it is likely to go down in folklore at BS Fixings. This event will no doubt be the subject at future works parties and social events of ever more elaborate stories of trial, tribulation, adversity and overcoming the impossible. Who knows when the bragging will stop for those strong enough to complete the challenge set out before them?
After months of gruelling internal selection, 7 of the finest Lancashire Warriors from the BS Group are heading over the Pennine Fortress to take on their Yorkshire opponents (and others from around the UK!) on the largest Tough Mudder course available, covering 10 miles and 25 eye-watering obstacles.
Tough Mudder Classic is described as 'a 10-mile challenge of mud-soaked mayhem. Loaded with 25 of the world's craziest obstacles, this event is an express ticket out of your comfort zone. It's just you, your teammates and muddy strangers working together to conquer the course and earn the world-famous orange headband'.
Obstacles like you've never seen before!
The team are getting more excited by the day to take on some of the iconic challenges the event has to offer which includes, amongst others, Mudderhorn - the tallest obstacle to ever be erected on an obstacle course; Mudderhorn will no doubt take everyone's breath away. Standing at almost 3 stories tall, the great ascent is sure to test those with a fear of heights. Clamber up one side, admire the view and then try to not look down as you scramble down the other side – well, that is the plan apparently!
Then there is Electroshock Therapy. As contestants approach the angry beast, apparently it can be heard clicking its 1,000 yellow tongues. Waiting for you to run right into its gaping mouth. And then of course there is the Mud Mile - a Tough Mudder staple. Mud Mile is exactly what it sounds like. Truckloads of deep, wet, sloppy mud carefully sculpted into rolling mounds. There's also deep trenches and higher hills for the team to scramble over. Looking at past event photographs, there is no way anyone is getting out clean.
So, with only days to go, there is nowhere left to hide. Depending on how we all get on, we will put together a post-event story so you can read about it all here next week. However, if there is no follow-up post, you can assume it didn't go that well!