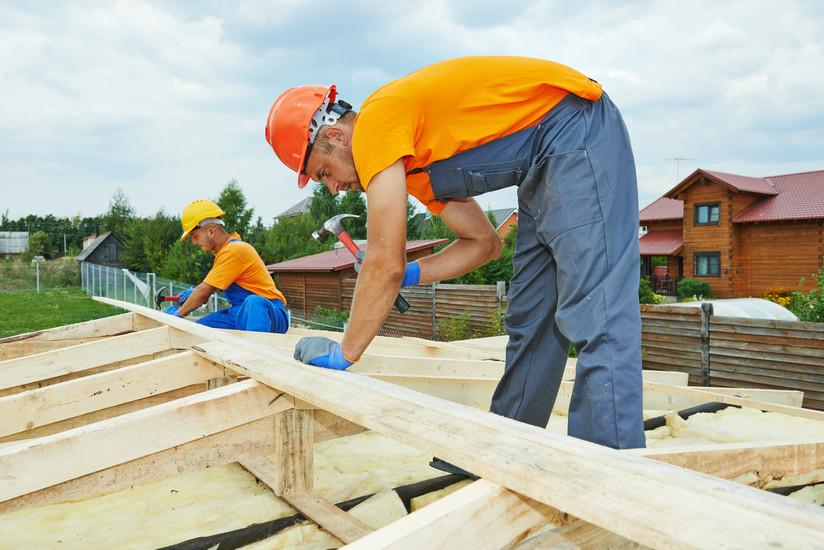 At the end of this year, we will see UK Construction Week (UKCW) take place, one of the UK's largest built environment events. Since UKCW launched in 2015 it has received the Best UK Tradeshow and Best Marketing awards, also winning the Best Tradeshow twice in 2021. This is an event you do not want to miss out on!
The exhibition will take place on the 4-6th October 2022 at Birmingham NEC, and later in London from the 2-4th May 2023 at ExCel. Although these seem quite far away, it's important to save the date and prepare yourself in advance as it will be a jam-packed few days. Not only will you be able to meet major brands, projects, and developers who drive the future of the construction industry, but you'll be able to take part in seminar programmes, attend talks by industry specialists, have a browse at the careers fair, and so much more! If you are an upcoming construction brand, you can also enquire to exhibit your latest products and services which will be a fantastic opportunity.
The list of exhibitors is endless, including well-known names such as:
BOSCH Professional
McAllister Group
Mitsubishi Chemical Europe
The A. Proctor Group
DuraPost by Birkdale
CARLISLE® CM Europe
Pentalver
There are over 400 exhibiting companies so if you want to take a look at the rest, click here.
Every year more and more people attend UKCW, and this year over 25,000 are estimated to come together and we are very excited! You will be able to find anything and everything in the industry, including insulation, roofing, windows, fire safety, construction tools, the list goes on!
There are two main focal points of the event, building safety and the future of construction, both of which interlink with each other. The building safety theme is a very significant feature of the event, especially post-Grenfell, to ensure all builds and construction materials follow UK building regulations. Exhibitors will be able to showcase their innovative and high-quality products to other companies and the public, and most importantly promote the safety of them. Here at BS Fixings, we only stock the most reliant and durable products, to ensure all projects are long-lasting and secure.
The second focus of the event, the future of construction, involves sustainability and how construction companies can become more efficient. Following recent events such as the Russian and Ukrainian war and the inflation of metal prices, it is clear that the industry needs to become more sustainable to be able to support itself. At the exhibition, there will be speeches and displays from companies such as Aceleron Ltd, Bramble Energy, and Reader Cement Products Ltd, who will suggest ways in which we can all become more sustainable.
Understandably, as a fixing and fasteners company, BS Fixings supports all kinds of industries including construction and we can't wait for the upcoming event! If you want to have a browse at our top-quality products, please feel free to check out our website or contact us today for more information.