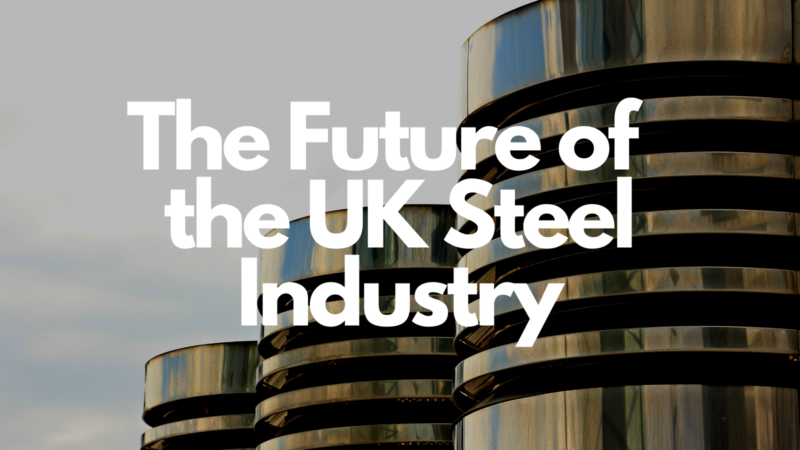 Without a deal with the US on steel tariffs, the future of the British steel industry is uncertain and whilst Steel and cast iron are no longer a large percentage of the UK economy, they look like they are about to get a little bit smaller.
British steel companies have been operating at a significant disadvantage compared to their EU rivals since the start of 2022. The EU has done a deal with the US, which took effect on 1 January, to allow companies to export steel to the US again without any tariffs, unlike British producers. It means British companies still face a 25% tariff on exports to the US which makes it increasingly more difficult to be competitive. The UK is yet to reach a similar agreement, though it is hoping for more talks with the US this month to at least level-up the playing field.
It was President Donald Trump who signed an order in 2018 to introduce the steel tariffs on national security grounds, which he claimed was to help protect US jobs. Following Mr Trump's move, both the UK and the EU retaliated with tariffs of their own against US products. But it is the EU that has got a deal done first, to resolve the dispute leaving the UK lagging.
It was hoped by the UK government that Joe Biden's administration would change course quickly, but disappointingly, this has not been the case. Neither public diplomacy nor private negotiation has yet led to any breakthrough and as things stand, the 25% tariff remains in place. That's partly because in trade, size matters, and the UK is not as strong as the combined weight of European producers.
After Brexit, the UK was relying on a closer relationship with the US than it had when it was part of the EU but for whatever reason, perhaps the global focus on the pandemic, this is yet to materialise.