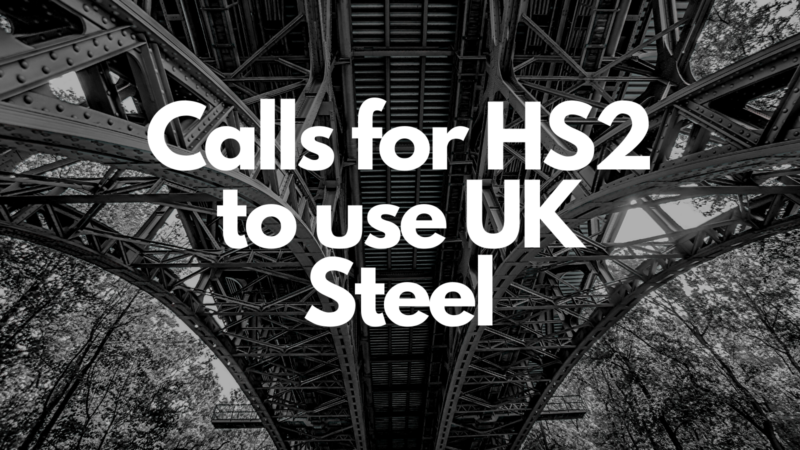 Unite the Union has requested the UK government sets out a target for the use of domestic steel in the construction of the HS2 rail link following information that a French fabricator was used to source pre-assembled steel reinforcements.
Unite general secretary Sharon Graham said using more UK steel on the £98bn megaproject was "economic common sense." She added: "The government must immediately develop clear targets on UK steel usage on publicly funded construction projects. In the case of HS2, UK producers should have a paramount place in producing steel for the project."
The request from the union follows transport minister Andrew Stephenson confirming in December 2021 that there was "no formal target" for HS2's use of UK steel. However, he then added: "HS2 Ltd are working with the UK steel industry to ensure it is engaged, informed and prepared to seize the contract opportunities that will be generated by the construction of HS2."
A Unite officer for Steel had said that steelworkers would be alarmed and fearful because of the lack of targets on using UK steel and that steel is a key foundation industry and is essential that it receives practical support from the British government. The officer went on to add that the process should start with ensuring that UK government-funded projects always purchase British steel whenever possible."
It was revealed in October last year that HS2 had sourced pre-assembled steel reinforcements from a French fabricator called Sendin, a decision that was criticised by the British Association of Reinforcement (BAR). When questioned, HS2 stood by its decision saying that a suitable British supplier had not been identified and soon after, it was alleged that two more French fabricators were in discussion for contracts with HS2.