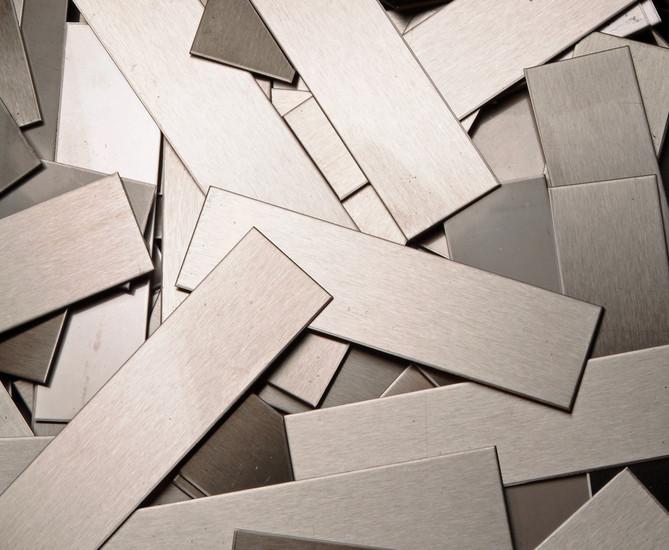 Stainless steel blanks are used right across the spectrum of industry. BS Fixings are expert producers of these essential components and, as with our entire product range, you are guaranteed a winning combination of professional quality, competitive price and impeccable customer service.
Precision-sheared stainless steel blanks from BS Fixings are:
Produced to incredibly precise tolerances across the board on length, width and square diagonal
Available with edge-dressing, a process which eliminates the danger posed by sharp edges or 'burrs'
Packed to unique customer specification
Clearly labelled with pertinent information such as part numbers
Processed in-house
Available in a wide range of sizes
Manufactured within the exacting scope of our ISO quality accreditation
Available slit from coil and blanked to size or guillotined to specification from stainless steel plate
Produced in a full range of metal grades including 304(1.4301), 316 (1.4404) 403 (1.4016), 409 (1.4512), 439 (1.4510 and 441 (1.4509): the latter three grades are widely used in the automotive industry, particularly for exhaust systems
Find out more about stainless steel blanks on the product pages and do not hesitate to get in touch with our experienced technical team if you have any questions or need advice on using this product successfully.