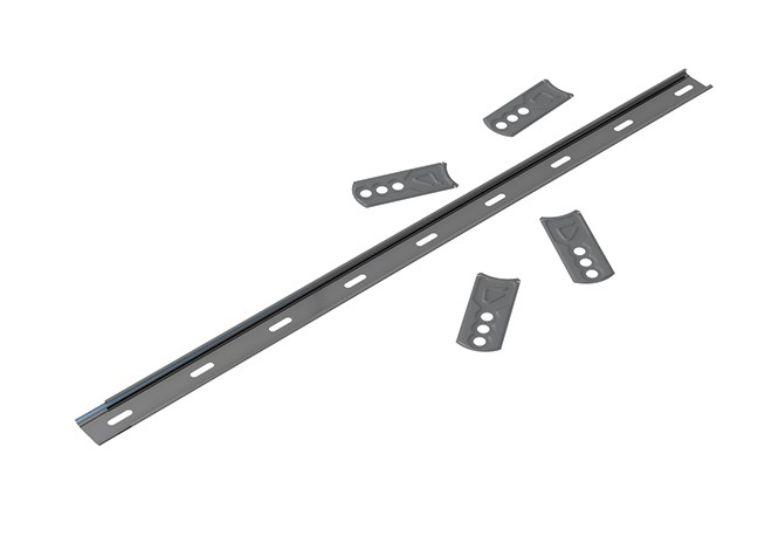 Connecting existing masonry walls to new ones is a process that is necessary to many different construction projects, such as home extensions, the building of new garden walls and conservatory construction. It is essential that the two walls are properly connected to avoid future issues and this necessitates the usage of a high-quality wall starter kit.
Traditionally, connecting new and existing masonry walls was achieved via the laborious, time-consuming method of 'toothing out', whereby alternate bricks are removed from the existing wall to leave 'teeth' that can then be interlocked with the bricks that will form the new wall. As well as being labour-intensive, the 'toothing out' process can be unreliable, causing issues if the new mortar bond is anything less than perfect.
Wall starters completely negate the need for the 'toothing out' process, making the connection of new and existing walls quicker, simpler and less expensive. In addition, using wall starters is far less disruptive than 'toothing out'. These remarkable time savings translate to cost savings while totally eliminating the problem of inadequate mortar bonding.
Ideal for use on internal or external block or brick walls, the BS Fixings Wall Starter Kit contains everything required to achieve the most professional results when attaching masonry walls together. The kit contains a pair of stainless steel wall connectors along with washers, screws, plugs and connectors, allowing you to begin work straight away on single leaf walls measuring up to 2.4 metres.
Find out more about our wall starter kits on the website.