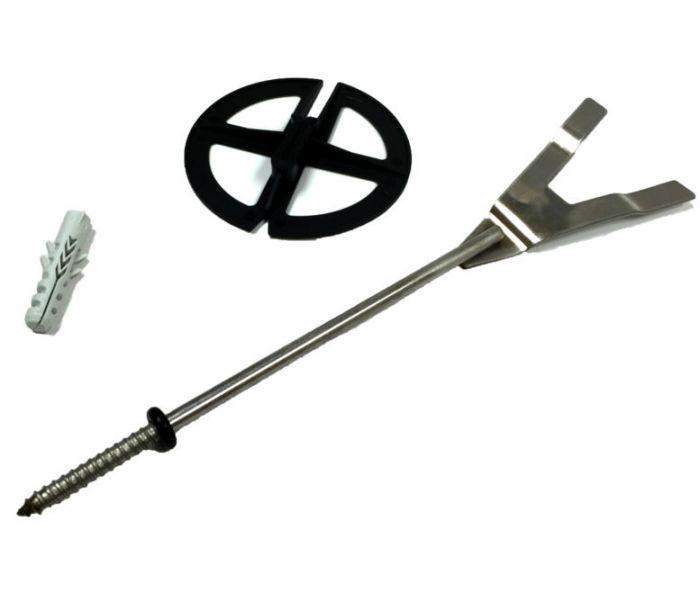 Here at BS Fixings, we like to keep you up to date with all our latest products, give you more information from our technical department and provide our opinions on the fantastic range of merchandise we have in stock.
Today we are having a closer look at one of our best sellers, the Cavity Screw Ties from our friends at Bluebird.
Bluebird Cavity Screw Ties are used for forming internal or external leaf to single skin buildings and are suitable for use on brick, stone block, and timber framed buildings. The Cavity Screw Ties by Bluebird are extremely quick and easy to use with no special tools required or skills needed. They are sold in boxes of 10 and are supplied with both the insulation clips and the wall plug included.
We have size options available from 200mm to 400mm which makes the range suitable for any cavity size from 50mm right up to 280mm. Within the Bluebird range we have 13 different sizes, usually jumping in 10mm or 20mm in size so it is easy to choose a Cavity Screw Tie that has been purposely manufactured to the exact cavity size. As with all Bluebird products, they are manufactured to the highest quality using the best available materials, in this case the Cavity Screw Ties are Austenitic Stainless Steel (BS 1449 Pt. 2 1983).
At BS Fixings we have technicians on hand if you need help, but to help you with installation, existing walls should be sound and free from major defects. Drill into the existing wall at an angle, 45mm deep (5 ties per metre squared). Insert the plug and screw tie in fully, bend up or down to suit the new work, bedding the ties into mortar joints and lay bricks, blocks or stone in the normal way.
If you need any more assistance, you know where we are!