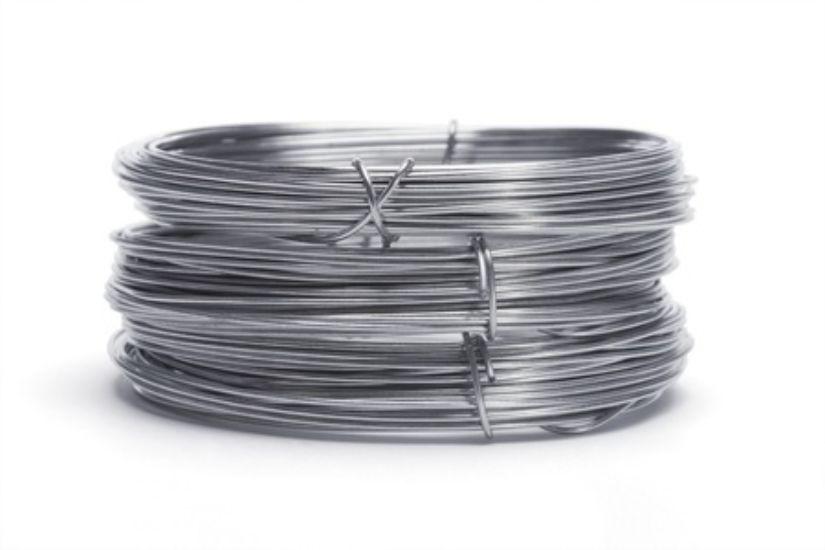 It's been hot. It's been cold. It's been wet, windy and dry. Yes, it's the beginning of yet another fabled English Summer. Our gardens are certainly enjoying the combination of sun and rain, producing lush crops of… well, mostly weeds! It doesn't take long for a garden to start looking like a jungle and, unless you WANT to be living in a jungle, then it's time to get out there and start taming…
One thing you'll never hear a gardener say is 'I've got too much tying wire'. Indeed, once you start tying things up, back and down around the garden, you'll quickly realise that the opposite is true and you're running out of wire before you've run out of things to tie! Good job then that BS Fixings supply quality tying wire at the most competitive price, which means you can stock up and never have to worry about running out.
Nails are another essential garden item and will come in handy for everything from repairing fences to putting up a new trellis in time to do some growing for summer. As our climate is notoriously wet, stainless steel is the best material for nails as it offers such good resistance to corrosion combined with lasting strength and reliability. BS Fixings once again have the best stock around and at the best price too so be sure to get your supply of these essential fixings from us.
If you're outside in the garden having a barbecue, it's nice to hear the sound of birdsong and to see our feathered friends fluttering by. What ISN'T nice is when they don't fly past your house; instead they fly TO your house, the chimney of which has now become their house too. Birds nesting in chimneys can lead to all sorts of problems and may end up being very costly to sort out so you should protect your property today with a wire balloon from BS Fixings. Easily installed, they offer immediate protection, preventing any unwanted visitors in your home.
Get in gardening mode and load up on the essentials with BS Fixings. Start with quality tying wire.