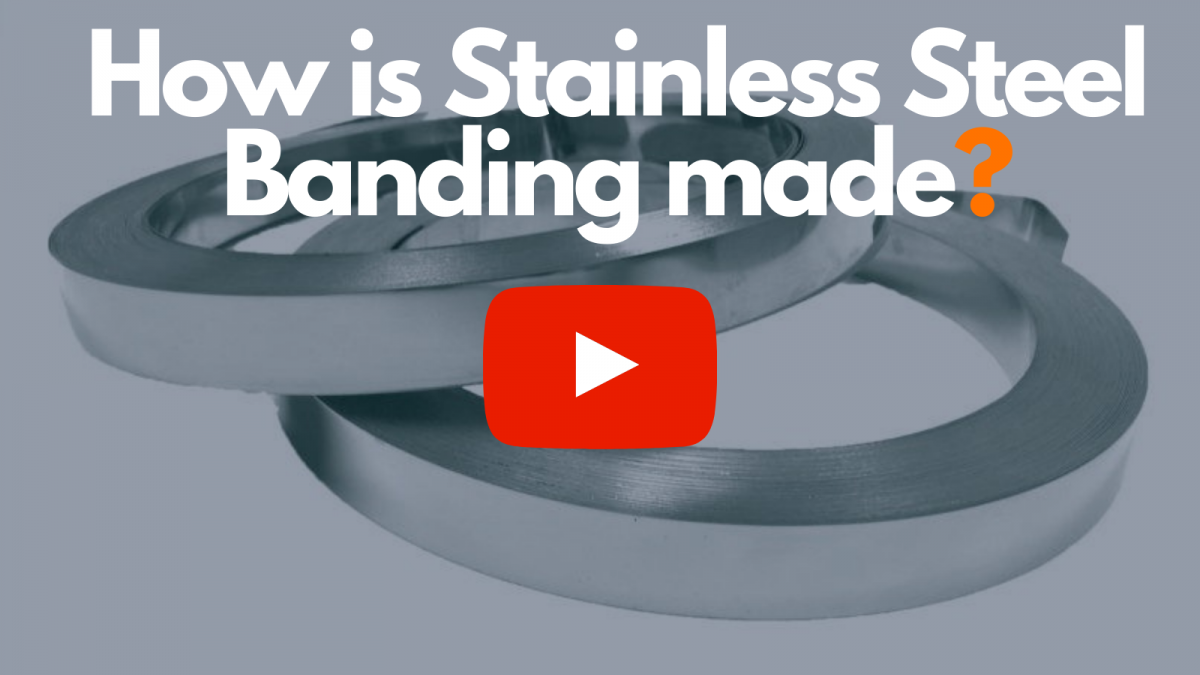 Have you ever wondered how stainless steel banding is made? Well, here at BS Fixings we manufacture our stainless-steel banding at our manufacturing facility in Lancashire. We've made a short video showing you how we make, package, and distribute stainless steel banding direct to our customers. You can watch our video below to see the process in action.
To summarise, here at BS Fixings we bring in stainless steel sheet metal, and then using an industrial guillotine, the sheet is 'slit' into the required widths. As the edges are rather sharp when first cut, the slit coils are then moved to the purpose-built edge-dressing line for de-burring. This machine smooths off the edges, so they are safe to handle and conform to all the current health and safety directives and standards. The coils are then wound and inserted into compact, handy-to-ship cardboard containers.
The Bandfix Brand
You can also see how the finished products look and you can buy them online from our website. These include our Stainless steel banding - Bandfix® SafeEdge band. We're the UK manufacturer of this product which you can buy from us directly. You save money and ensure you receive a high-quality product with fast efficient service. All Bandfix® band products are supplied with a safe edge and packaged in an individual handy carry cardboard box. In the video, you can see how each stainless steel banding product is hand-packaged for secure and safe delivery. Sold in 30-metre rolls, our stainless-steel banding is the perfect solution for a range of applications. These include bundling of cables and hoses or used for strapping with insulation. It's good for clamping and gives you the flexibility of being able to cut it on-site to your exact length. So, this helps to reduce any wastage.
We also supply Sign Banding Stainless Steel - Bandfix®. Bandfix® stainless steel sign banding manufactured by BS Fixings in the UK is an excellent solution for securing signs to posts. That, and other products such as bins and cables. The combination of lightweight, easy to handle individually boxed coils, along with the strength, rigidity, and corrosion resistance represents great value and an ideal sign fixing solution for your business. These stainless steel coils are supplied in grade 201 stainless steel which is non-magnetic and offers great corrosion resistance. All Bandfix® sign band products are supplied with a safe edge in an individual cardboard box.
As always, if you have any problems, or need advice, just get in touch with our team.