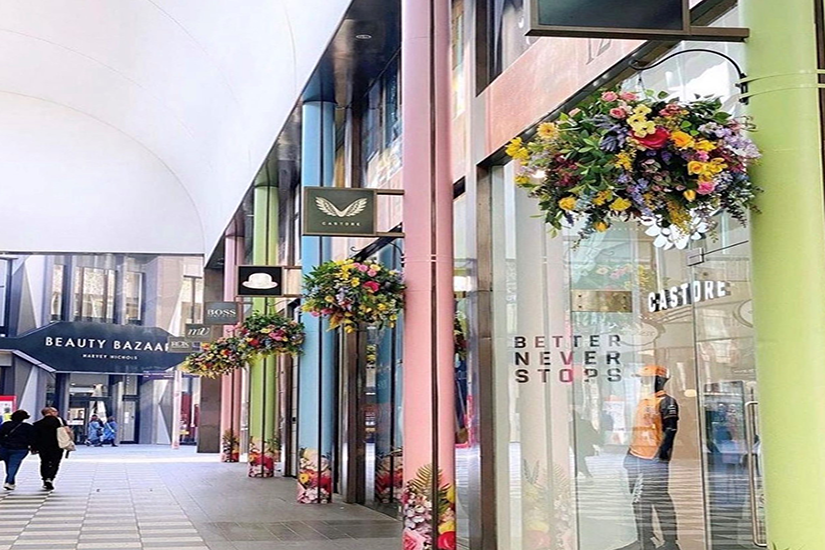 Here at BS Fixings, we are delighted to learn that our sign banding products have been used to create beautiful flower displays all around Liverpool One. The flower displays were created by Poppy Belle Florals who specialise in luxury floral designs and commercial installations. They are known for working with a number of celebrities including Jonathan Ross, Stacey Solomon, and Mrs Hinch, as well as working with major brands including TK Maxx, Curate, Misspap and Homesense.
We supplied various banding products including Bandfix® Stainless Steel Sign Banding and Sign Banding Buckles, to help bring the flower display project to life. To secure the banding and buckles in place, our Bandfix® Tensioner Banding Tool and Bandfix Banding Tools were used.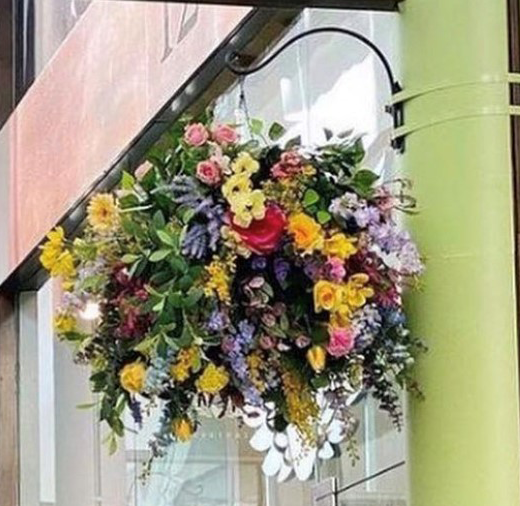 As you can see in the images, the banding was wrapped around the posts to hold the beautiful hanging baskets in place. Banding buckles were then used to fasten the banding, ensuring a firm hold for the hanging baskets.
We were so pleased to hear the brilliant feedback from Poppy Belle Florals about our banding working amazingly for the job.
About Liverpool One
Liverpool One is a 250,000 m2 leisure complex located in the heart of Liverpool. It is host to more than 200 shops, 25 restaurants, and over 500 apartments. It also features a Green Flag awarded five acre public park.
Amongst the range of high street shops is Arket, Cos, Zara, Harvey Nichols Beauty Bazaar, Ralph Lauren, Zara, Flannels, & Other Stories, and Apple.
Stainless steel sign banding
Our stainless steel banding can withstand harsh weather, having been manufactured using 201 grade stainless steel. As you can imagine this is important in English weather! The grade of the material also makes it highly resistant to temperature change, meaning that the material won't expand, keeping the object it holds secure. This plays a vital role in ensuring the hanging baskets don't fall down over the several months that the display is in place.
We always love to see our banding used for so many various types of projects, and we love to help our customers find the right products for their needs. Whichever stainless steel banding you require, you can buy it online from BS Fixings. You can browse through our website which has a vast range of stainless steel banding and fixings.
If you are visiting Liverpool One and spot the amazing displays, be sure to get a picture and tag us @bsfixings on socials! If you want to see more of the lovely displays by Poppy Belle Floral you can give them a follow on Instagram @poppybelleflorals