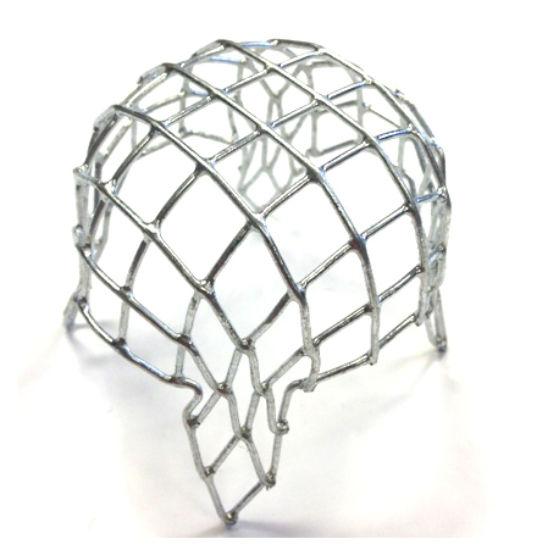 The Springtime is one of the nicest seasons, especially if you are a lover of nature. Winter is almost over and you will soon notice the dawn and dusk chorus of birds bringing out all of their vocal tricks. But if that chorus seems to be a little bit too close to home, it just might be….
Springtime is nesting season and birds are all on the lookout for their own piece of prime real estate. That could very well turn out to be a chimney on YOUR property, causing you no end of hassles that we won't terrify you with here. Suffice to say that these hassles can be swiftly and cost effectively prevented with the simple installation of a galvanised wire balloon.
Are fabricated from tough, durable galvanised steel to cope with the elements and ensure continued operation whatever the weather
Carry CE Approval and bear the distinctive CE Mark to ensure consistent quality is 100% guaranteed
Can also be referred to as bird cowls, balloon guards or chimney balloons
Are ideal for preventing birds from entering chimneys - this is a serious issue that affects many homeowners and can necessitate considerable work and incur a heavy financial blow. Bits of nest can fall down into the fire, potentially-lethal amounts of carbon monoxide can build up and birds can even die in the chimney, causing a health hazard. Removing the nest isn't enough as birds often come back to the same spot anyway
Can protect downpipes from leaves, twigs and other tree debris – this is clearly of particular benefit during autumn, when blockages are at their worst. Who wants to be standing out in the rain unblocking gutters anyway?!
Will bend and shape easily to fit into a comprehensive range of differently-sized spaces without losing any functionality whatsoever – size guides are listed on each product page
Wire balloons are becoming more common as more people discover the immediate benefits. Isn't it time you discovered them too? For a small initial cost, you can quickly, easily and reliably prevent blockages to your chimney and downpipes, for good..
Call our expert technical team now for more information on choosing the right size for you.
Drawing wire from metal is an ancient craft that continues today, facilitating all sorts of applications. We are, in fact, so reliant on wires that it is not possible to imagine what a world would be like without them. BS Stainless know all there is to know about stainless steel wire and, as the UK's biggest independent stockist and processor of the essential component, we can immediately supply any amount of any grade of any wire — guaranteed!