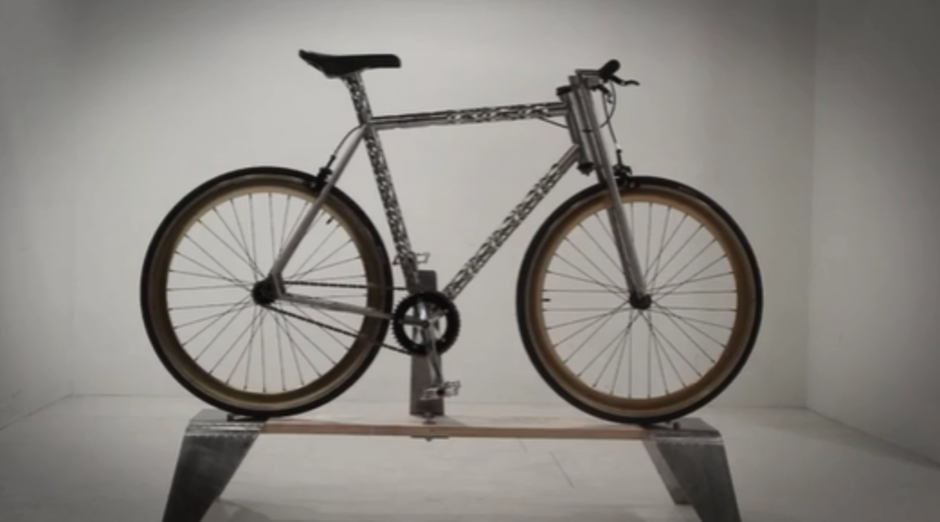 We always keep a close eye on all developments to do with stainless steel, of which there are many every single day. As our product range makes such extensive use of the versatile metal, these developments have direct consequences on the way we work and think about the future. One of the most interesting developments currently hitting the headlines comes from The Netherlands, where a team of bright students have created something from stainless steel that has never yet been seen before…
Delft University of Technology (TU Delft) is celebrating the creation of the world's first stainless steel bicycle made using welding-based 3D-printing techniques, achieved by a team of students working with Amsterdam technology company MX3D, the creators of the Mataerial 3D Printer launched in 2013. Though metal bike frames have been produced using 3D printing before, this is the first time that the particular technique has been attempted and it has been a great success.
3D printers build up designed objects on a flat working area, working horizontally. The newly designed version extrudes resin onto both the horizontal and the vertical surface, allowing for columns to be linked together and curved during the extrusion process. MX3D have created a machine that prints welded metal, laying down a molten piece, adding another once the one before has hardened and the process has continued until a column of the desired shape is formed.
By controlling exactly at which point in space each weld is made, the orientation of the columns can be controlled even to the point of their interlacing, meaning no supporting elements are necessary and large-scale structures can be created. The technique is now being used by MX3D to build a bridge designed to support pedestrians but they however, wanted something else to demonstrate the technology's potential; the company approached TU Delft and the stainless steel bike is the result.
The Arc Bicycle, as it has been named, weighs the same as a traditional steel-frame bike and is robust enough to stand up to the complex forces involved with cycling. Team member Stef de Groot said: "It was important for us to design a functional object that people use everyday and being students in the Netherlands, a bicycle naturally came to mind."
Stainless steel once again demonstrates its versatility - from its creation more than 100 years ago, it has moved through the times and remained of vital importance, always revealing new uses and applications. Our range of stainless steel fixings and fastenings is just as varied and versatile - why not start your browsing here with our latest special offers?!