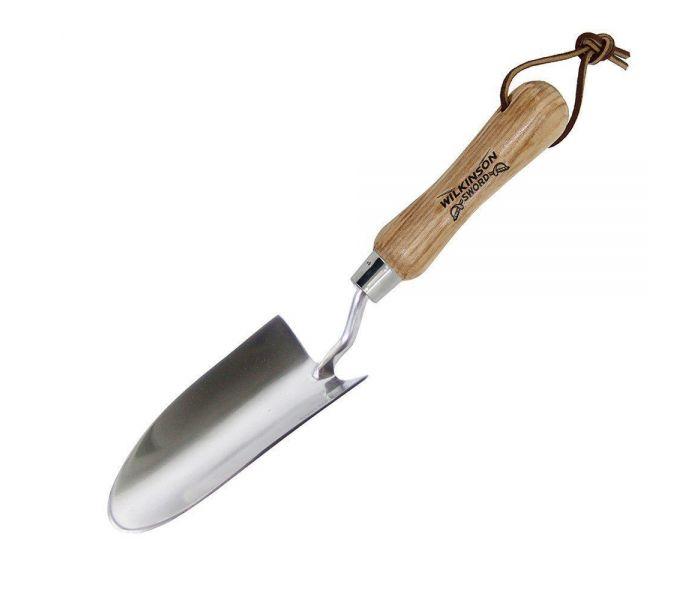 After the recent announcement of our brand new gardening tool range, we thought we'd put together a blog post about the top 5 gardening tools you need in your toolbox for Spring!
It was extremely difficult to pick just 5 out of our extensive gardening tool range, every single product we stock here at BS Fixings is of the highest possible quality and designed to make gardening easy and efficient!
Without further ado, here's our list of the 5 garden tools you should be investing in…
A hand trowel is an absolute necessity in the gardening world, you're not going to get very far without one! Not only that, you'll need a hand trowel that performs well, is made of really high-quality materials and is going to get the job done properly. For these exact reasons, we've picked out the brilliant stainless steel hand trowel from Wilkinson Sword. Did you know that this exact trowel won BBC Gardeners' World Magazine Best Buy award for hand trowels in July 2020? That should tell you enough, however, we'll elaborate a bit further. As the name suggests, this hand trowel is made from mirror-polished stainless steel, which is rust-resistant and the perfect material for planting and bedding. Coupled with a natural wooden handle, this hand trowel is also environmentally-friendly! The leather strap on this Wilkinson trowel makes it really easy to hang up in your shed, garage or greenhouse. A fantastic product you need to add to your toolbox!
Next up on our list, we've picked out the Wilkinson Sword weeding fork which features a strong carbon steel head coupled with durable epoxy coating. This weeding fork will last you a long time and help you complete all of your gardening without bending or breaking. Many weeding forks are made from really low-quality materials, with tons of the reviews complaining about them bending after a short amount of time – you won't have any problems with Wilkinson Sword's weeding fork though, investing in great quality materials means that you're investing in a product that's going to work properly. You won't have to worry about replacing this fork anytime soon, trust us.
Moving on, the Wilkinson Sword Lawn Rake is ideal for tidying up your lawn – whether you're gathering up leaves, levelling your soil or pulling out weeds, this product is perfect for you. Similar to the weeding fork, this lawn rake features a strong carbon steel head, durable epoxy coating and a natural wooden handle.
Coming up fourth on our list, if you're having trouble with weeds in your garden and you can't seem to get rid of them, then the Wilkinson Sword stainless steel weed grubber is perfect for you. Weed grubbers can pull up the deep roots of weeds, making sure they're less likely to grow back again. Featuring a stainless steel head, durable epoxy coating and a natural wooden handle, the Wilkinson Sword weed grubber gets right to the root of your gardening problems causing minimal disturbance to the surrounding plants and soil.
Number 5 on our list is the very effective Wilkinson Sword stainless steel patio scraper. Ideal if you have a patio or an outside area with slabs, this scraper removes moss and weeds from the cracks in-between paving stones, making sure your patio looks pristine. Made from rust-resistant stainless steel and a durable epoxy coating, we're sure this patio scraper will be perfect for you and your tool box.
Ready to invest in some brand new gardening tools? View our range now on our website - as well as all of the products listed above, we also have transplanting trowels, carbon steel trowels, shovels, tarmac rakes, spades and border forks. Have an enquiry or need some advice? Our team is always happy to help, contact BS Fixings today.