HI GRIP® - Stainless Steel Hose Clips
HI GRIP® - Stainless Steel Hose Clips
Stainless Steel Hose Clips. Sold in boxes of 10
Sold in boxes of 10, our stainless steel hose clips may also be referred to as worm drive clips or clamps. They are manufactured using the highest quality marine grade material and include superior strength and sealing power.
The threads of the screw and the band are both cold forged meaning that the clips are given a higher sealing force and have greater resistance to thread stripping.
Pressed-in threads and round edges on the band means that damage to the hose is avoided.
These high-quality hose clips do not include punched holes or sharp edges to snag or damage the hose once connected.
Size
Size
Diameter
(mm)
Diameter
(inches)
16
11 - 16
1/2 - 5/8
20
13 - 20
1/2 - 3/4
22
14 - 22
5/8 - 7/8
25
17 - 25
3/4 - 1
30
22 - 30
7/8 - 1 1/8
35
25 - 35
1 - 1 3/8
Technical Specifications
Size
A
B
C
D
E
F
Recommended
Setting Torque
mm
mm
mm
mm
mm
mm
mm
NM
Ib-in
12 - 20
7
14
10
12
9
0.7
3.0
26
22 - 45
8
15
12
15
13
0.9
5.0
45
Material Specifications
All parts BS304 - EN1.4301 - A2
No resources currently available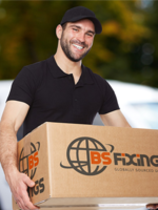 Free delivery
We offer free delivery for all orders over £50 (ex VAT). (UK Mainland Only).
Standard Delivery
Is offered to UK mainland customers. You will receive an email where you can confirm the delivery price if you are happy with it. Different package weights will have different prices.
International Delivery
We deliver all across the globe using a highly trustworthy courier. At the checkout stage, select the country that you would like the goods to be delivered.Then you will receive an email where you can confirm the delivery price if you are happy with it. Different countries will have different lead times and prices.
Delivery Charges
Below is the standard tariff for guidance purposes. Actual costs will be confirmed at point of sale and any variances you will be notified within 24 working hours of receipt of order.
The deliveries below are for mainland UK, for Highlands, Channel and offshore islands an extra charge per consignment will be applied as below, we can also arrange Saturday delivery at extra cost.
Next day delivery for orders under £50 (ex VAT) – £5