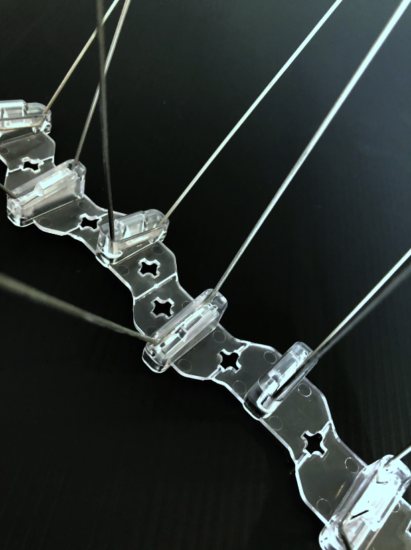 BS Fixings supply a select range of bird prevention methods which are safe, simple and rapid: above all they are completely humane and do not harm birds in any way. There are several different types in the collection; one of these is seagull prevention spikes.
Seagull prevention spikes from BS Fixings are specially designed to protect roofs, chimneys and ledges from seagulls as well as other large birds. They are crafted from professional-quality, 304 grade stainless steel, ensuring that they will provide robust, long-lasting and reliable results.
Seagull prevention spikes are sold by the metre, with each metre comprising three separate sections of 33.4cm each: If shorter lengths are necessary, it is a easy and safe to just snap the base of the product, creating 3cm sections. Each base has nine sections that snap in this way, meaning that length can be infinitely customised.
Seagull prevention spikes can be used to protect ledges with a depth of up to 27.5cm. A second set of bird prevention spikes can be used for wider ledges can be installed, leaving a small gap between the tops of the pins. Each section comprises 20 stainless steel pins and the individual spikes are approximately 15cm long.
Installing seagull spikes is quick and easy; the most effective way to attach the base is using Fixing Silicone Adhesive, which is available on the BS Fixings website. The strong adhesive goes through the holes in the base of the spikes, forming cross-shaped rivets that lock the spikes firmly in place. Screws or nails, both of which are available from BS Fixings, can alternatively be used to attach the spikes.
Check out this week's edition of the BS Fixings blog for a step-by-step guide on installing bird spikes!