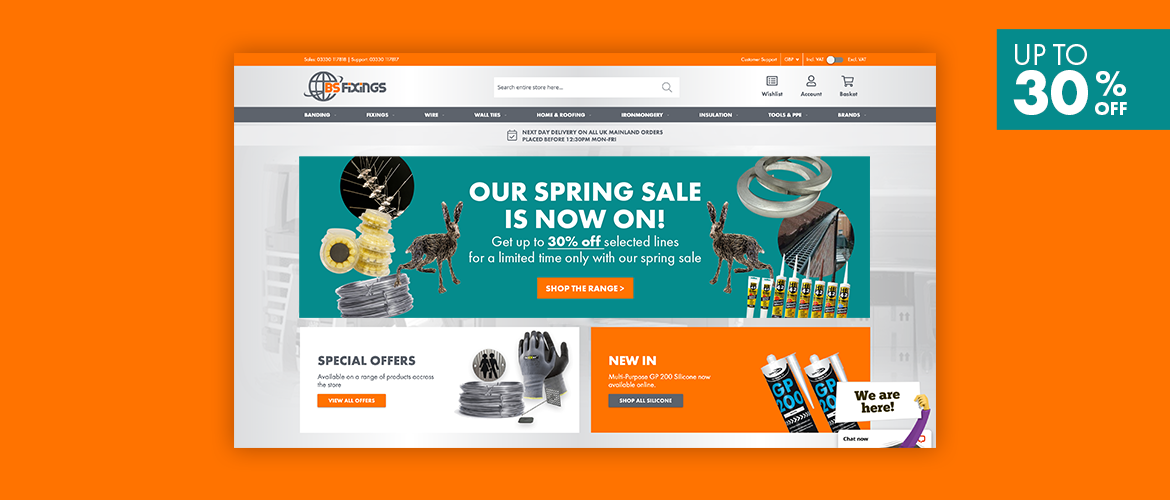 Spring is well and truly underway. The birds are singing, the sun is shining (sort of), and most importantly, beer gardens are open. After chatting with our loyal customers in recent weeks, it seems the mood around the country has been lifted, at least a little bit. To make things even better, we've cut our prices by up to 30% in the BS Fixings Spring Sale!
Starting today, we've slashed the prices on a variety of our products, including some of our best sellers!
Our stainless-steel banding is the perfect solution for so many applications, including the bundling of cables and hoses, insulation or strapping, or even clamping, with the flexibility to cut the exact length you need. It comes in two lengths, 13mm and 19mm, in both 304 and 316 grade stainless steel. Grab yours in the BS Fixings sale!
It's that time of year again when unwanted birds are looking for places to roost. Your rooftops, gutters, and even your chimneys are under threat from potential bird's nests. That's why we've decided to cut the prices on our entire bird prevention range, giving you piece of mind that your home doesn't have any unwanted inhabitants.
The HB42 Ultimate Sealant and Adhesive comes in six different colours, and now comes at an ultimate price! HB42 can be used indoors and outdoors, from sealing bathrooms to guttering. Unlike other sealants and adhesives, HB42 is odourless, food safe, and GEV approves, recognised for its low emissions. You can find it in the BS Fixings Spring Sale.
Along with our range of bird prevention spikes, we've also cut the prices of our entire range of sculpting and tying wire. Our sculpting and tying wire comes in a range of materials and sizes, meaning whatever job you've got lined up, we've got you covered, whether you're tying fence panels together, or sculpting a life-sized wolf (seriously, here's a picture to prove it).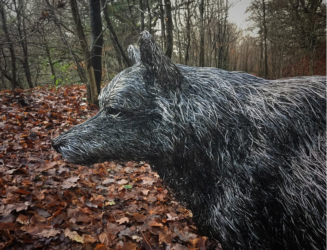 You can see the full range of products in the BS Fixings Spring Sale by clicking here. But hurry, these offers won't be around forever! If you see anything you like but won't be around for a midweek delivery, we can now deliver to you on a Saturday. You can find out more about our updated delivery options by clicking here.
If you've got any questions, feel free to contact one of our specialist team by clicking here. In the meantime, grab yourself a bargain, happy shopping!