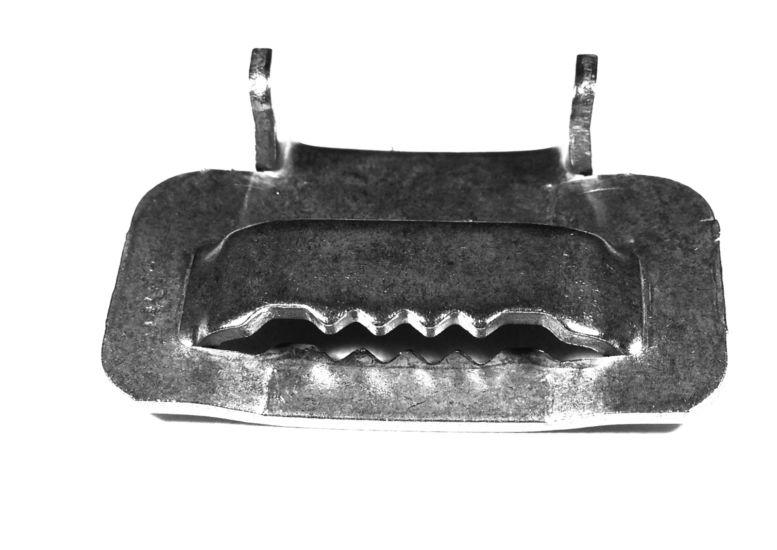 To clip or not to clip; that is the question. But what about clamping!? Luckily, the difference isn't as confusing as Hamlet's many dilemmas and, if you have got the word 'hose' in there as well, then there it is even harder to tell the difference except by name. What's in a name…?
If you're working with stainless steel banding then you need clips to hold the whole thing together. Banding clips and buckles are flat steel components with raised parts at the sides but when you need to fix signs or other stuff then it is hose clips (aka worm drive clips/clamps) you will be using and we have a full selection on our website ready to purchase today. Here are all the details you need to know about hose clips...
Packaged in convenient boxes of ten clips, the professional-quality components are manufactured using marine-grade material, ensuring the most superior strength. Both the band and the screw threads have been cold-forged, imbuing the stainless steel hose clips with a much greater sealing force and resistance to thread stripping than could normally be achieved.
The unique threads are pressed in and this, combined with the round edges of the complementary stainless steel banding, ensures that no damage to the hose can occur during tightening or readjustment. Further protection is given to the stainless steel hose clamps with the omission of punched holes and sharp edges, meaning that there is nothing to snag on once the hose is connected. A zinc-plated option is available where required.
As always, you are guaranteed a fair, realistic and competitive price when you shop with the experts at BS Fixings — prices start from just £2.90 and you should make sure you subscribe to our newsletter and follow us on all the social media channels to stay informed about our latest special offers, discounts and promotions!
Look out for another article coming soon with all you need to know about stainless steel hose clamps. And don't forget the buckles too! Stay tuned and stay connected — choose BS Stainless for all your clamping needs and be guaranteed the most professional service and results, every single time.