Multi Wipes Liquid Spray Bottle
Multi Wipes Liquid Spray Bottle
Multi-purpose cleaning spray for hands, tools and surfaces.
Qty




Price (Excl.VAT)




Price (Incl.VAT)

5+

£5.04

£4.20

save

6

%
10+

£4.68

£3.90

save

13

%
Multi Wipes Liquid Spray Bottle. Sold Each. 
Multi-purpose cleaning spray for surfaces, tools and hands. This product has a trade strength cleaning solution for cleaning up paint, adhesive, sealant, expanding foam, bitumen, oil, grease and much more! Comes in a handy spray bottle.
Currently available on a lead time of 2-3 days.
APPLICATION:
When using Multi-Wipe Spray, spray direct onto the area that requires cleaning and use Bond It Paper Towels to wipe the area. When using on spills, use immediately for best results. There is no need for soap, water, or cleaner.
Powerful anti-bacterial performance
One wipe does the job
No need for dirty towels
Contains Aloe Vera to minimise any irritation on skin
If you would like more information about this product please don't hesitate to get in touch with our team of specialists. 
No resources currently available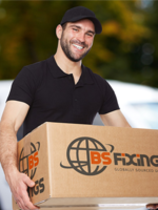 Free delivery
We offer free delivery for all orders over £50 (ex VAT). (UK Mainland Only).
Standard Delivery
Is offered to UK mainland customers. You will receive an email where you can confirm the delivery price if you are happy with it. Different package weights will have different prices.
International Delivery
We deliver all across the globe using a highly trustworthy courier. At the checkout stage, select the country that you would like the goods to be delivered.Then you will receive an email where you can confirm the delivery price if you are happy with it. Different countries will have different lead times and prices.
Delivery Charges
Below is the standard tariff for guidance purposes. Actual costs will be confirmed at point of sale and any variances you will be notified within 24 working hours of receipt of order.
The deliveries below are for mainland UK, for Highlands, Channel and offshore islands an extra charge per consignment will be applied as below, we can also arrange Saturday delivery at extra cost.
Next day delivery for orders under £50 (ex VAT) – £5