Stainless Steel Mighty Springs
Stainless Steel Mighty Springs
These are used in conjunction with stainless steel banding and stainless steel wing seals. By affixing to the banding they enable the banding to compress often referred to as , mighty springs, Mity springs or compression springs. They are used to secure the insulation over insulated piping, tanks and vessels.
Mity Springs or Compression Springs are assembled from components of Type 304 and 302 stainless steel or 316. They are used with strapping to accommodate expansion and contraction of large diameter insulated and jacketed piping, tanks, vessels,and equipment. Standard compression springs provide 78 lbs./inch of compression, and can be used with strapping widths up to 3/4" 19mm.
Stainless steel banding or strapping is slipped through and back over the slots on one end of the flat bottom of the spring. Strapping is secured with a 3/4" seal. Banding is extended around the object, or to the next spring, and the routine is repeated until the entire circumference has been encircled.
We can also offer expansion springs and other related products to work with metal jacketing and strapping for insulation of oil and gas applications.
No resources currently available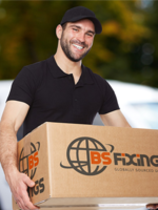 Free delivery
We offer free delivery for all orders over £50 (ex VAT). (UK Mainland Only).
Standard Delivery
Is offered to UK mainland customers. You will receive an email where you can confirm the delivery price if you are happy with it. Different package weights will have different prices.
International Delivery
We deliver all across the globe using a highly trustworthy courier. At the checkout stage, select the country that you would like the goods to be delivered.Then you will receive an email where you can confirm the delivery price if you are happy with it. Different countries will have different lead times and prices.
Delivery Charges
Below is the standard tariff for guidance purposes. Actual costs will be confirmed at point of sale and any variances you will be notified within 24 working hours of receipt of order.
The deliveries below are for mainland UK, for Highlands, Channel and offshore islands an extra charge per consignment will be applied as below, we can also arrange Saturday delivery at extra cost.
Next day delivery for orders under £50 (ex VAT) – £5