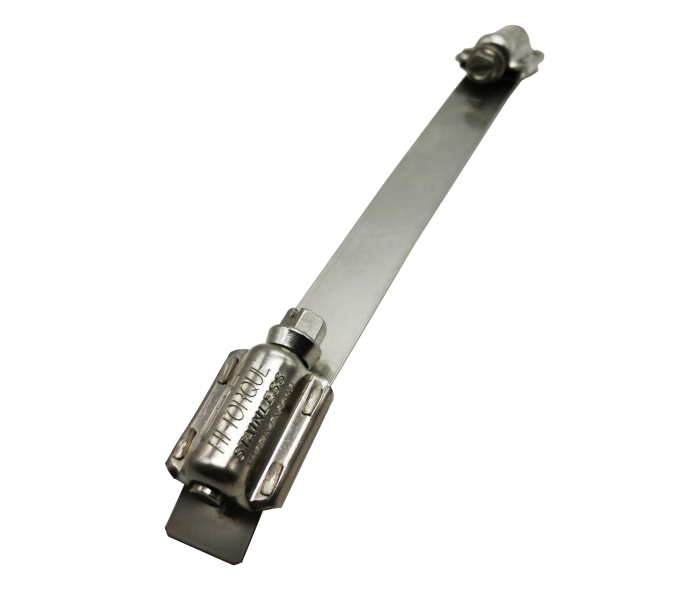 Here we are again! Today we thought we would have a look at another of our leading product ranges which is our Sign Fixing range. As with all our products, if you need any more assistance, please contact us and we will be more than happy to help you, but hopefully the information in this blog article will give you everything you need to help you purchase the sign fixing products you need from BS Fixings.
Bandfix® Banding (Sign Band)
Bandfix® Stainless Steel sign banding is an ideal solution for securing signs to posts and other products like bins and cables. The combination of lightweight, easy to handle, individually boxed coils, along with the strength, rigidity and corrosion resistance represents great value and an ideal sign fixing solution.
These stainless steel coils are supplied in grade 201 stainless steel which is non-magnetic and offers corrosion resistance. All Bandfix® sign band products are supplied with a safe edge in an individual cardboard box. The product is supplied in securely rolled lengths of 100ft/30m with a choice of widths to suit any intended purpose.
We have a video showing you how to use the Bandfix® steel banding tool which you can view by visiting this page https://bsfixings.uk/bandfix-banding/ - have a look - it is well worth watching if you need some help.
Bandfix® - Stainless Steel Sign Fixing Buckles
These are stainless steel buckles for securing the Bandfix system, used in conjunction with Bandfix banding and the Bandfix banding tool. These are manufactured in the UK from 201 stainless steel and are available in 4 sizes from 10mm to 19mm. They provide an excellent fastening system that provides resistance to moderate corrosion. These buckles can also be used to secure other common brands of stainless-steel banding. Used for a variety of industries for general fastening, these are ideal for sign fixing. Often the strapping is used with a sign to band it to a post and is secured by a buckle or clip. These buckles are sold in boxes of 100.
Bandfix® - Stainless Steel Universal Channel Clamp
Bandfix® Stainless Steel Universal Clamp, also known as a two-piece clamp, is used for securing signs used in conjunction with Bandfix® banding, Bandfix® buckles and the Bandfix® banding tool. They provide an excellent fastening system that gives resistance to moderate corrosion. The clamps are available in two sizes: 70mm x 30mm x 30 mm (7cm x 3cm x 30cm) and 70mm x 30mm x 25mm (7cm x 3cm x 2.5cm). The two-piece design features a saddle that slides into the channel. The clamp accepts all bands up to 19mm (3/4") and as the band tightens the saddle clamps tightly against the channel holding the sign securely in place. These universal clamps in stainless steel are ideal for a quick, easy, and secure way to fasten signs, especially for irregular post shapes. These are sold individually with bulk discounts available at checkout and you can request a sample from our website if you wish.
TAMTORQUE® - Sign Fixing Clamps
Finally, today, the TAMTORQUE® Sign Fixing Clamps. Manufactured in Grade 304 stainless steel with impressive material specifications (Band, Housing, Buckle: BS304.EN1.4301 - A2 Screw: BS410 - EN1.4006 heat treated to 1220 N/mm2) which are available with a band width of 16mm (5/8") and a size range of 70mm to 340mm. These sign fixing clamps have a unique seven-sided socket for security purposes and can only be fastened using the unique Tamtorque tools, meaning that they are anti-theft and more secure than your average sign fixing clamp. Do not forget, tools are sold separately so if you do not already have one you will need to purchase one from us. https://bsfixings.uk/tamtorque-t-bar-driver/