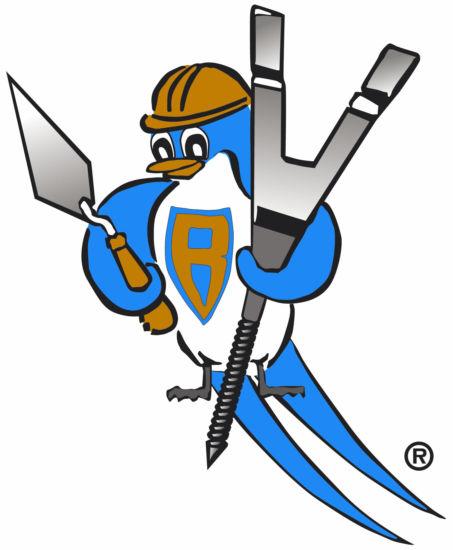 Cooperation and collaboration with other companies has always been part of the BS Fixings approach, as it enables us to bring our customers the widest choice of products to suit their unique requirements. In a recent news article we reported on our partnership with JCS, a leading banding, clamp and clip manufacturer established in 1768. BS Fixings are now pleased and proud to announce a new partnership with Bluebird Fixings Ltd.
Throughout our many years of experience in the stainless steel industry, BS Fixings have built up an impressive portfolio of contacts, from designers and engineers to manufacturers and suppliers. Our customers can take advantage of the benefits our contacts can bring, such as highly-competitive pricing, a comprehensive range of products and fast, reliable delivery from stock.
Bluebird Fixings was established in 1988 with the launch of The Bluebird Screwtie®, an innovative piece of engineering designed to connect new walls to existing structures in perpendicular fashion. An instant hit, the Bluebird Screwtie® delivered and continues to deliver:
Quick, simple and toothing-free installation

Exceptional lateral stability to block, stone and brick

Storage and transport convenience

British Standard and CE Mark approval

Strength and security for structures up to 8m/3 storeys in height
The massive success of the Bluebird Screwtie® allowed the company to invest in further development and a host of new products aimed at the construction and renovation industry quickly followed. Each product in the company's range complements the other and helps to simplify and optimise building procedures, meeting the requirements of an array of construction applications.
As well as the industry-standard Screwtie®, BS Fixings can now supply the following from Bluebird Fixings Ltd:
Cavity Screw Ties - used to form external or internal leaf to single-skin structures, these stainless steel ties require no special skills or tools to install and are supplied with all necessary insulation-retaining clips and plugs

Wire Balloons - Keeping chimneys clear from birds' nests and gutters free from leaves and debris, wire balloons can save serious money in repairs or replacements. Check out our recent news article for more details on this product

Hip Irons - The same article mentioned above contains info on this effective roofing tool that also provides an attractive, traditional decorative feature

Rise & Fall Brackets - Available to fit square- or round-shaped gutters, these brackets are formed from tough galvanised steel and securely hold guttering in place at differing heights. This creates a tilt in the guttering to make sure the water keeps flowing, preventing overflow that can cause problems with penetrating damp such as cracked masonry and mould growth

Gutter Guard - For just the reasons mentioned above, keeping gutters clear is essential to allow drainage to be maintained. The fine mesh prevents large debris from falling into the water stream and will fit the standard gutter size of 4"
We look forward to working with Bluebird Fixings and bringing you new and innovative stainless steel products and solutions. Make sure you're subscribed to our newsletter and connected on social media to keep right up to date.