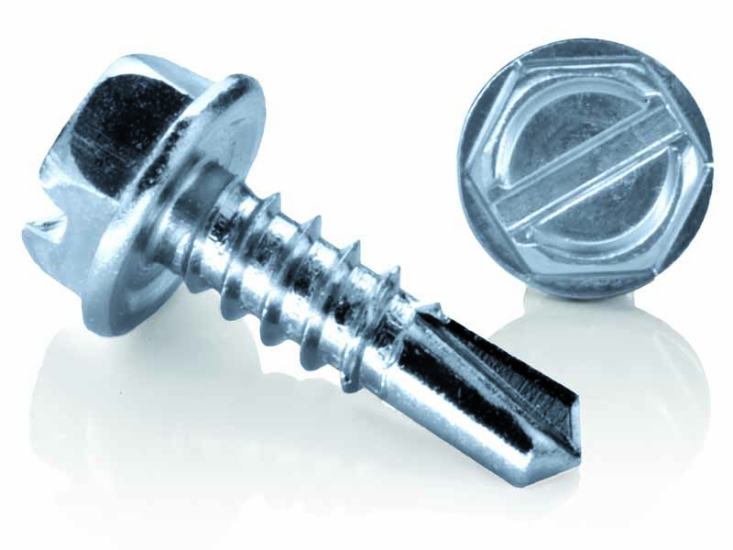 Operating on similar principles to cutting tools and drill bits, self-drilling screws have many and varied applications. Their overall performance results from several combining factors, such as feed rate, cut depth, material type and cutting speed. Self-drilling screws manufactured by Goebel are recognised as being among the best in the world, ensuring consistent, reliable professional performance across the board; BS Fixings are proud suppliers of the superior brand.
The pertinent feature of a self-drilling screw is it's drill shaped point, which allows it to be quickly, easily and reliably driven directly through metal, without the need for the time-consuming job of creating pilot holes. Goebel self-drilling screws are primarily designed for use on soft steel. The collection is arranged by size and numbered from 1 to 5; the number denotes the strength of that particular screw, with a higher number indicating a recommendation for use with a thicker metal.
The signature model in the range is the Zinc Plated Slotted Hexagon Head Self-Drilling Screw. Each component is precision-machined from quality steel, which is then zinc-plated to deliver enhanced strength and impeccable resistance to corrosion. A neat finish completes the self-drilling screw, combining practicality with a clean aesthetic.