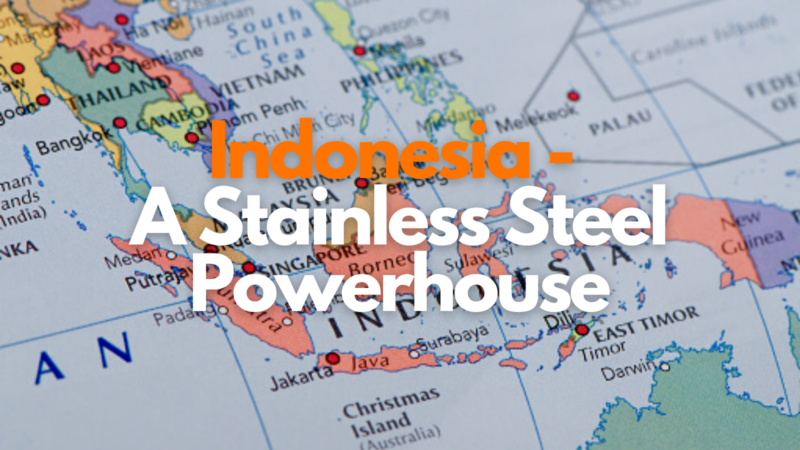 A slowdown in Chinese stainless-steel output is being offset by stronger-than-expected output activity in the rest of the world, particularly in Indonesia.
Indonesian steel production soared throughout the year (2021) and mills in Indonesia are expected to have manufactured more than 4.5 million tonnes by the time the year closed. As a result, Indonesia is set to overtake India as the second largest stainless-steel producer in the world after China.
In China, the government introduced directives to restrict melting activity in the first six months of 2021, alongside power rationing in October, caused by coal shortages; this had a significant negative impact on steel output. The crisis at Chinese real estate company, Evergrande, also had a negative effect on steel consumption in the construction sector, reducing local demand.
Indian stainless-steel production contracted in the second quarter of 2021. Growing Covid-19 cases in India prompted the government to enforce lockdown measures, impacting the country's economy and restricting output. Furthermore, rationing of oxygen to the steelmaking industry was implemented, further hampering production. By the third quarter of 2021, rolling mills are believed to have ramped up production to meet recovering end-user demand following the relaxation of restrictions.
Global stainless steel production is set to grow again next year. Industry experts predict an annual total of 58.2 million tonnes in 2022 – an increase of 2.5 percent on the total volume of 2021. Current forecasts suggest that expansion in Indonesian output should continue to outpace that in India. However, rises in other steel producing regions are projected to be modest which will bring little comfort to buyers that are contending with domestic shortages and soaring prices both nationally and internationally.