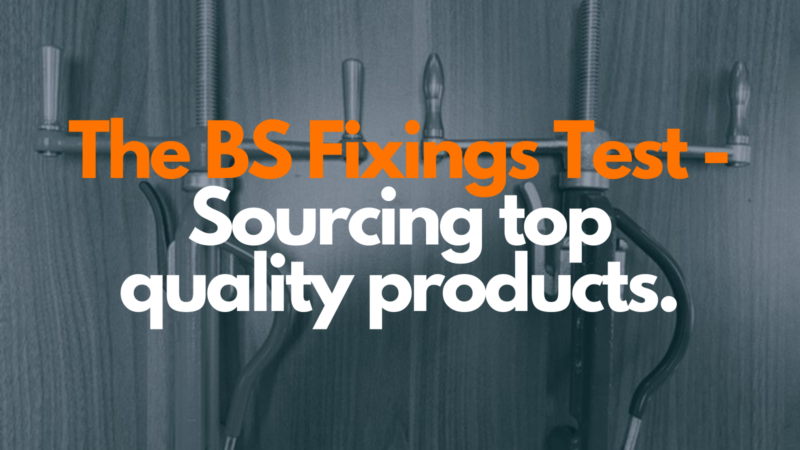 We're known for offering high-quality products and exemplary service. That's not us being big-headed by the way, it's what matters the most to us, so we make extra sure we're damn good at it (take a look at Trustpilot if you don't believe us!). The service comes naturally, however, a lot more work goes into ensuring we stock only the highest quality products. We'll tell you how we do it.
Testing!
How could we possibly sell products that are of poor quality to our loyal customers? We wouldn't be able to sleep at night! The way we separate the good from the bad, the wheat from the chaff, the self-drilling from the self-tapping, is through our rigorous testing process.
Before putting a product on our website for the world to buy, we bring in samples upon samples, and really put them to the test. We were even featured in Torque Magazine earlier in the year for our testing process, which you can see here (page 67).
Spot the difference 👀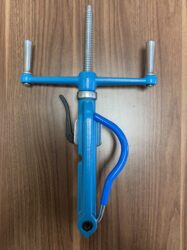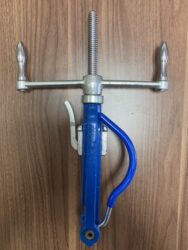 If you take a look at the images just above, you'll see two banding tools side by side. To look at them, you'd struggle to pick one over the other, unless you really prefer one shade of blue. They look almost identical, but the reality is that they are far from identical.
The product on the left is the banding tool that we stock, and have done for many years. High-quality, well balanced, and a product we're happy to put the BS Fixings name to. The product on the right is a sample, brought in from a different manufacturer in the far east. Cheaper, poorly finished, and not of the standard we'd be happy to pass on to our customers.
To us, bringing in this sample has only further proved to us exactly why we go through the testing process. We could've seen the cheaper price, switched manufacturers, and brought in thousands of the tools ready to be sold to our customers. Customers who expect the highest quality. They'd have been seriously let down receiving one of these tools. Bye-bye to our 4.9/5 Trustpilot rating, cheerio loyal customer base, adios record year of sales.
Thankfully, we test EVERYTHING. We don't let our quality slide, so you don't let your quality slide. So, if there's any one thing you take away from this blog, let it be that if a similar product is cheaper, there's probably a reason why.